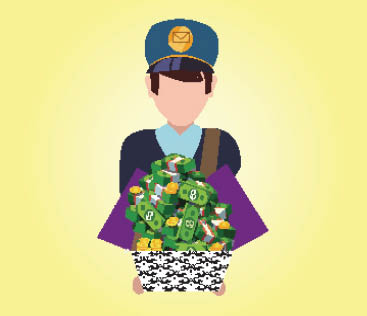 A plethora of economic opportunities may be coming for both Rock Hill and Winthrop if Charlotte secures Amazon's second headquarter
Amazon is searching for a new home for its second headquarters, or HQ2, and Charlotte is in the race.
According to Danko Tarabar, an assistant professor of economics at Winthrop, there are multiple reasons why a city, including Charlotte, would host HQ2.
"If Charlotte wins the bid, it will become, along with Seattle, the epicenter of Amazon's economic activity for the whole world," Tarabar said.
According to Amazon, HQ2 will bring its new host $5 billion in investment and over 50,000 high-paying jobs. HQ2 would promise greater tax revenue for the city's budget paid by Amazon.
"That means that the city government would be able to provide more and better amenities, such as parks, recreational facilities and public transit, making Charlotte more attractive to immigrants across the country and the world," Tarabar said.
Many industries in Charlotte would be impacted by Amazon's presence in the city, including construction, tourism and hospitality.
Amazon's presence and impact would spill over into the Rock Hill and Fort Mill area. York County even offered two sites as part of Charlotte's Amazon bid, according to Tarabar.
"Since Rock Hill is geographically and economically proximate to Charlotte, citizens and businesses of York and neighboring counties would likely also gain access to the above-named benefits," Tarabar said.
As the HQ2 expands Charlotte's economic activity but consequentially increases congestion, immigrants may choose to live in Rock Hill or elsewhere in York County with a brief commute to North Carolina.
"An influx of new talent into our town would boost local business as well as tax revenue for our local government," Tarabar said.
Winthrop's College of Business Administration would try to build a relationship with Amazon if it comes to the area, according to Louis Pantuosco, a professor of economics at Winthrop.
"It takes time to develop but eventually we will have some students employed at the firm. Then the networking begins."
"As one of the leading universities in the region, Winthrop and Amazon HQ2 can offer much to each other," Tarabar said. "I foresee that partnerships, internships and job opportunities will exist in the future, should Amazon choose our region as its new hub."
Tarabar said that she is confident that Winthrop students in all areas of study can meet the demand for the highly-skilled labor force HQ2 would need if it came to Charlotte.
The city or region with the most attractive financial benefits for Amazon will win HQ2. This may come as free land or subsidies paid by taxpayer money.
"For example, the state of New Jersey publicly offered $7 billion in tax incentives to Amazon in an attempt to attract HQ2," Tarabar said.
"Charlotte's bid campaign, on the other hand, is silent about this matter. The most North Carolina offered to a company in incentives to date was $683 million to Boeing in 2014."
Other issues with Amazon's presence in Charlotte included increased congestion and rent for local residents.
According to the News & Observer, Charlotte's legacy of the HB2 bill, despite repealing most of it, is holding the city back as the new home for HQ2. Other reasons include lack of mass transportation and lack of statewide local protections against discrimination.
As of Nov. 15, Charlotte ranked 24th in the city rankings for HQ2, according to WCNC, an NBC affiliate in Charlotte. Raleigh, North Carolina, is ranked 10th. There is no date for when the search for HQ2's new location will end.