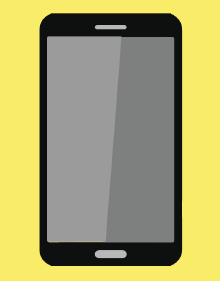 Since the original Galaxy S release, Samsung has released new technology that has pioneered the revolution of tech and altered the way we think of it. Recently, at Samsung's Unpacked 2019 conference, Samsung has 'unpacked' 9 different devices that are part of what Samsung calls it's newest Galaxy ecosystem and next generation of tech. Here are a look at some of those devices: 
Galaxy Buds 
The first unpacked device is the Galaxy Buds. The Buds are very similar to Apple's AirPods, but different in many ways. The set up for the Buds is designed to be extremely simple. All that is required is to open the case and wait for your phone to pick them up upon opening the phone, as with AirPods. If for some reason they aren't being picked up by your device, simply open the case, place the Buds in your ear, and hold the built-in touchpads on the Buds for 3 seconds to place the Buds in pair mode, next open your bluetooth settings and choose them from your list of Bluetooth pairing options. The Buds are small, unnoticeable and round. With this design, unlike Airpods, they were made to fit perfectly into any ear no matter the size or shape. This prevents the Buds from slipping out of one's ear in fear of becoming lost, unlike the Airpods. 
The Buds come with a dedicated App that allows you to change the settings, equalizer, and request for the Buds. Some of the different request include touching to play/pause music, connecting with Bixby and using ambient sound. A great feature these bud are designed with is the inner and outer mics used to hear the user. While on a phone call or just saying a command, the Buds can sense if the user is in a quiet area or a noisy one, using this information the Buds switch from the outer mics to the inner mics or vise versa so the person will always hear you. Another great feature the Buds come with is a Find my Buds feature.Now the Buds can be commands in three new languages, German, Italian and Spanish. Similar to AirPods, if somehow you misplace your Buds you can use the App to have them ring until you find them. The Buds are being placed at $130, which is cheaper than Apple's AirPods. 
Galaxy S10, S10e, & S10+
The Galaxy S10 is equipped with Cinematic Infinity O-display with AMOLED. Which makes this set of phones the most Color accurate display ever on a mobile device (100 percent color accurate). These devices are equipped with Ultrasonic fingerprint ID scanners which are used to unlock them. When a finger is placed on phone, the Ultrasonic scanners scan even the tiniest of fingers and is then sent back to the scanner that judges to see if the finger used matches the one registered with the phone. This process, although done in the blink of an eye, allows for a more precise and accurate scan. For the Galaxy Use this feature is placed on the side of the device. 
Included on both the S10 and the S10+ Samsung has provided each phone with a heart rate and oxygen level meter which has never been done before in a smartphone. Also, each phone is equipped with two to five different cameras on the back and each camera has three new features that Samsung believes is going to wow their audiences.
These phones are designed with all day 24 hour batteries. These devices are available in Ceramic White/Black, and Prism White/Black/and Blue. These products became available March 8.
Galaxy Tab5Se/ Galaxy Active, Galaxy Fit
Samsung's newest tablet is 5.5 mm thin, has an 82 percent screen to body ratio, a AMOLED screen display and 4/6 GB RAM that can be expanded with a Micro SD. The new tablet supports Bixby, has a 13mp camera with a sharing tool that makes sharing photos and videos a lot easier. Family share is a feature that allows users to share pictures, videos and files a lot easier. The tablet has features for a pogo stand as well as a keyboard and has Quad speakers that produce clear sound by Dolby and has a long battery life of 14.5 hours. This product is available for pre-order starting in March.