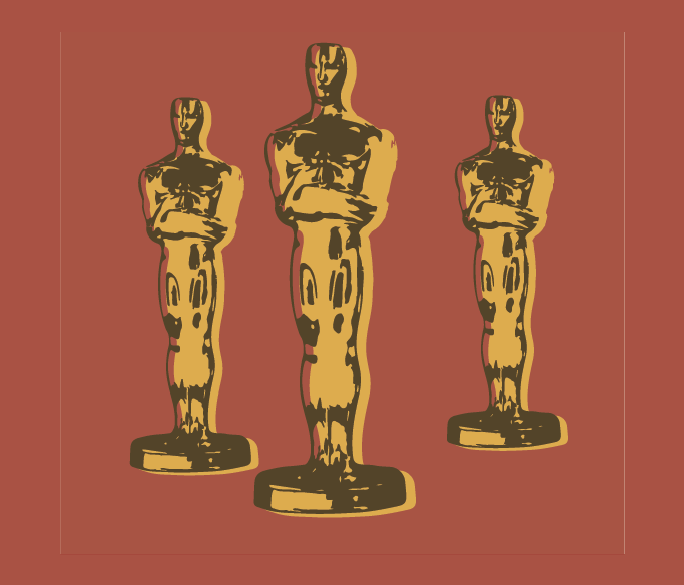 Another year, another time to reflect on the latest movies at the 91st Academy Awards, also known as the Oscars. It makes me reflect back on what films I saw in theatres, and what films I haven't had the time to see in 2019. As college students, we can't see every film that comes out in the theater, so we are often uninformed about many of the choices. There is also criticism of the over 8 thousand votes of screenwriters, directors, actors and other Hollywood moguls who vote on films that reflect their own beliefs and thoughts instead of looking at film as a whole. Whether you think the Oscars are incredible or just desperate to hold relevance in today's world, it's interesting to see what impact films have on us as a form of escape and reflection of society.
I'll admit that I was a little nervous about the Oscars this year with the amount of news it picked up before even airing. First, the Academy planned to create a Best Popular Film award, which was met was criticism on social media for not recognizing films by their merit instead of a general consensus. Comedian Kevin Hart was set to host, only to be fired a few days later when homophobic tweets from years ago back came to light. This would result in the Oscars having no host for the first time since 1989. Finally, the Academy was criticized heavily for planning to move technical awards like Best Editing to the commercials, gaining the ire of Hollywood Directors and filmgoers until the awards were televised again.
Despite the prior controversies, the Oscars took a big step in a good direction for terms of diversity in Hollywood. Some of the Best Pictures include the Netflix foreign film "Roma" and the first comic book movie nominated, "Black Panther," with winners such as Mahershala Ali for Best Supporting Actor and Alfonso Cuarón for Best Director for "Roma." I think it's really interesting for the Academy to recognize talented individuals in the film industry and show different perspectives to filmgoers.
The big winner of the Oscars this year was "Bohemian Rhapsody," a biographical film about the life of Queen lead singer Freddie Mercury that has polarized critics, yet loved by fans of Queen. The film won big at the Oscars with Best Sound Mixing, Best Sound Editing, Best Film Editing and Best Actor with Rami Malik as Freddie Mercury. Another memorable moment was renowned director Spike Lee winning the Oscar for Best Adapted Screenplay for "BlacKkKlansman," which marks his first Oscar.
One of the polarizing moments of this year's Academy Awards was the ceremony awarding the coveted Best Picture award, which was given to film "Green Book." The film chronicled the life of African American jazz musician Don Shirley and his Italian American driver in the American Deep South in the 1960s. This decision gained criticism not only for controversial tweets from the director and historical inaccuracies, but also from news outlets, such as The New York Times, saying the film chose to reflect the civil rights movement from a white perspective. I haven't seen "Green Book" but I would be curious to see what the fuss is about on the film.
Personally, the only award I was interested in was Best Animated Feature, where Sony Animation's "Spiderman: Into the Spider-Verse" won, defeating Disney and Pixar for the award. Most people in the Academy voting process don't pay attention to animated films, preferring to either let their children vote, go with an obvious choice like Disney or vote without even seeing the films. Even though I was limited in terms of films I was interested in, I saw some independent animated films that were impressive in their own rights without being popular.
The best way to improve the Oscars in the future is to create a compromise between the Academy and average moviegoers. For the Academy, they need to focus on giving every film a chance instead of picking a popular choice and focus on good stories and powerful performances by actors and actresses of all races. For filmgoers like us, it's important to be informed in regards to all films coming out instead of prioritizing films we've seen. Hopefully, the Academy Awards can be a center for diversity and recognition of films for both critics and fans alike.