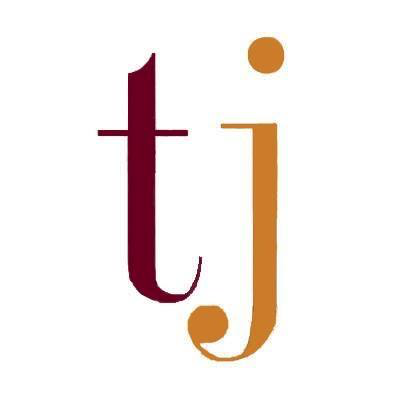 Students feel safe on campus even after the sexual assault on Friday, Feb. 15. Out of the four students interviewed, all of them said they felt safe on campus. Maggie McMillan, a sophomore computer science major, said, "Yes, I am willing to walk back from Rutledge to Thompson." 
One of the respondents did not hear about the attack until the interview. "It surprised me because I did not hear about it," Dajuan Bennett, a sophomore fine art and photography, said. Terrell Stauffer, a senior economics major, said that the event reminded him "incidents can still happen." The other two said the incident did not change their opinion on how they feel safe on campus. "Not really, it is one of those things I have not heard about happening much," McMillan said. 
Leie Almy, a freshman interior design major, said that it does not impact her image of campus because "it was done by a student off-campus." 
There are various reasons students feel safe on campus. Students are pleased with the fact that we have blue lights, the police patrol, the WU alerts and the escort system. "They have those blue lines set up, easily available and I got the number on speed dial on my phone," McMillan said helps her feel safe. Almay said that "I like that they escort people." Though she has never used it personally she has had friends who do. Students also like the visibility of the campus police. "I see the officers and walking on campus," and driving around," Bennett said. "They patrol pretty often that plays a part in it for sure," Stauffer said. 
However, some small improvements to the blue lights and the patrol would be much appreciated. Students main concern was lighting on specific areas of campus and the surrounding area. McMillan said, "Set up a system to patrol more near campus walk such as the blue lights." Almay pointed out that Scholars is well lit but other areas past it need more lighting. "More blue lights and more lights in general because once you get past Scholars, it is dark in general," Almay said. Bennett said add on "more options on the blue light than the safety button" and "drive around campus more often." 
To feel safer on campus these students have some tips. One technique is to walk quickly late at night if you are walking back by yourself and listen to music. "Usually when I have to walk back at 9 p.m. I put on headphones and walk quickly," McMillan said. Stauffer does the opposite and chooses to tune into his surroundings. "I stay aware of my surroundings, I think of my many scenarios of what could happen and how to react to it," Stauffer said. Other students carry things or stay in contact with someone while walking back alone. "I have mace on my keys,", Almay said. "I am normally not by myself," but if she or one of her friends is, they know where the person is if they are walking somewhere alone at night. 
Another tip is to get to know your campus police. Ken Scoggins is the Chief of Campus police he has served as a police officer for 31 years, worked for the Rock Hill police department from 1988 to 2001 and then joined campus police in 2001. Since working on campus, he has seen crime rise and decline at Winthrop. "Our statistics indicate that there have been both slight increases and decreases depending on which year we consider," Scoggins said. This is due to the fact that "campus police continue to take a very proactive approach to the safety and security of our Winthrop community," Scoggins said. They provide proactive policing with safety escorts, WU alerts, LiveSafe, ALERTUS and program initiatives. Since the attack on Friday, Feb. 15 Campus Police have continued to protect Winthrop's open campus as much as possible. "Campus Police continues to patrol our campus by vehicle, foot, and bicycle to maintain visibility and deter crime 24 hours each day. Officers are encouraged to conduct walkthroughs as often as possible, in buildings and residence halls, in order to maintain visibility and make contact with students. Building checks are completed each night as officers secure doors," Scoggins said. As for the statistics there have been four cases of rape, two cases of robbery, two cases of aggravated assault, seven cases of burglary, zero cases of murder/manslaughter due to negligence or non-negligent, fondling incest, statutory rape, motor vehicle theft and arson during the years 2015-2017 according to Winthrop's crime statistics for founded reports. 
For more information on crime at Winthrop visit https://www.winthrop.edu/uploadedFiles/Police/CrimeStatistics.pdf. Also, if one has any suggestions on ways to make campus safer stop by the Good Building or contact Winthrop Police at (803) 323-3333.