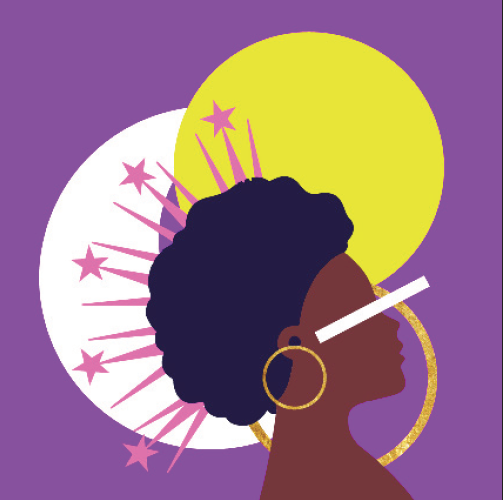 Afrofuturism can be described quickly as, "science fiction for black people." Afrofuturism is a movement in the arts that allows black people to imagine a future with a main focus on black history and culture. Themes in Afrofuturism oftentimes look like a predominantly black or African American world with advanced technology and futuristic themes, showcasing a world that could have been if racism, oppression and colonization never occurred.
"I believe that Afrofuturism is an extraordinary movement in the arts that imagines a future embedded with black history and culture. It's science fiction for black people. A space where we are able to feel included in worlds that are fantastic and full of crazy technology. A space where we can imagine a different future. I feel like it's impossible to describe in a few words," Peyton Young, a Winthrop English literature graduate student, said. 
Afrofuturism seems to be becoming more popular in American culture, even if some do not recognize it. One example of a piece of art with many Afrofuturism themes is Janelle Monae's "Dirty Computer" album. In Monae's album she uses various science fiction themes such as a futuristic world filled with androids and robots. She uses these themes to develop a critique on racism and discrimination in modern day society. She concludes her album by discussing how androids and humans are similar in nature, which she paralleled to all the ethnicities and sexual orientations that make up America, arguing that there is no room for discrimination anywhere. Monae's Afrofuturism album was nominated for Album of the Year at the most recent Grammy awards.
Another example of Afrofuturism is seen in the popular movie "Black Panther." The movie and comic "Black Panther" creates a fictional African world called Wakanda that has been free of colonization and has created itself to be one of the most technology advanced countries in the world. "Black Panther" gives black viewers and readers a space to celebrate and experience the realm of science fiction from their own culture. The film version of "Black Panther" has been nominated for multiple Academy Awards including Best Picture. 
Ultimately, Afrofuturism shows the importance of having black people in movie or literary roles regarding topics such as the future, science, and technology. This gives African Americans (regardless of age) a role model in spaces where black people are often excluded.
"I do think that Afrofuturism is an important topic of discussion. True Afrofuturism shouldn't replace white bodies with black bodies or place a black person within a futuristic world, it should put forth an idea of strength in the black body and allow us to find our worth in a world where people want us to feel worthless. It is about seeing ourselves in the media that we consume, but it's also about finding ways to celebrate our uniqueness and the beauty of black culture," Young said. 
Afrofuturism is not an entirely new concept. In fact it has been around since the 1950's. According to Young, the Afrofuturism movement began with Sun Ra's space-inspired jazz music and Octavia Butler's strong female lead protagonists in her novels who dealt with supernatural and futuristic threats. Octavia Butler is known for paving the way for black science fiction writers. Butler wrote many science fiction books in her lifetime, such as the "Xenogenesis Trilogy- Dawn" and won many awards for her achievements. 
Afrofuturism shows to be an important part of many people lives, especially African Americans who have often not had relatable characters in science fiction and fantasy literature and film who look like them or come from similar backgrounds as them.
"Being an English major, I read a lot of works by dead white men and while I love literature, I could not find any passion when reading these authors…I didn't know much about Afrofuturism until I read Adeyemi's "Children of Blood and Bone" and finally I found something that I was passionate about. I grew up loving futuristic movies and sci-fi so this was right up my alley. I wish that I found out about afrofuturist literature a long time ago. Right now, I'm reading Okorafor's "Who Fears Death" and I cannot put it down. The only way to learn more about it [Afrofuturism] is to consume it: read it, listen to it and immerse yourself in it," Young said. 
In all, Afrofuturism is getting more popular and opening doors for African Americans in the genres of science fiction and fantasy.