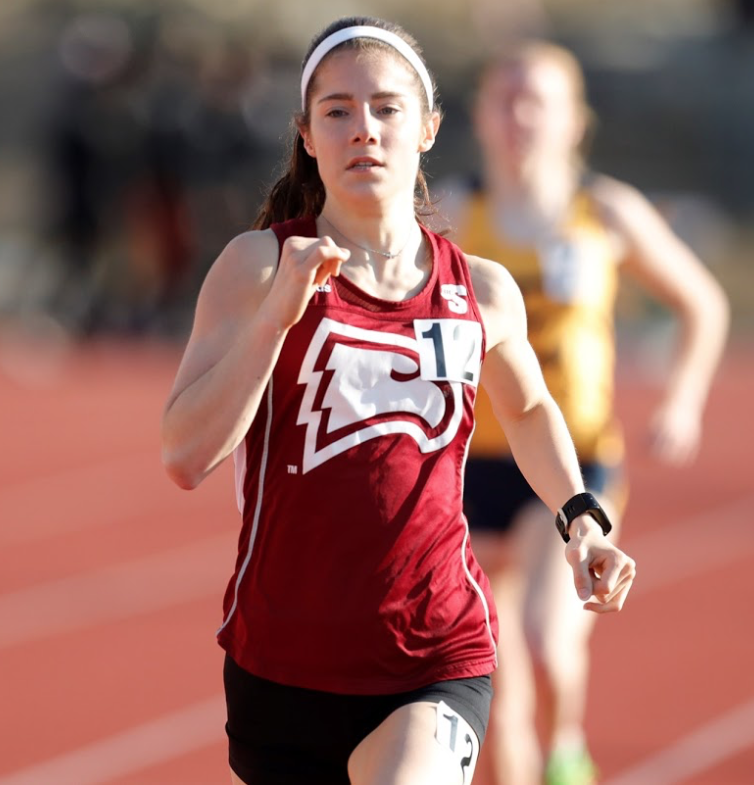 Winthrop's men's and women's track teams finished the Carolina Challenge with several Top 10 finishes on Feb. 1 and Feb 2. Junior Harper Henson finished 6th in the women's mile, running a 5:02.21, and finished 12th in the 800m running a 2:14.78, setting her new personal best in the 800m. "With breaking that record, I was actually breaking my own record that I had set either last year or freshman year," Henson said. "It gives me a sense of accomplishing something for Winthrop and setting goals to break even more."
Henson set the school record and now ranks first in the Big South in the 800m. "Being ranked first has been a first. This year I have been really trusting the training process. It feels almost unreal to have this ranking, but I'll have to see if I can fulfill it at conference," Henson said.
In beating her personal record, Henson has set even higher goals for herself for the rest of the season and upcoming outdoor season. "After having a pretty good season for indoor, I am definitely ready to see some faster times for myself for outdoor," Henson said.
Henson plans on breaking more records throughout the rest of her career here at Winthrop. "I am hoping to break my PR in the 1500 and possibly the school record for that as well, as do the same in the 800m. It is an exciting time to see improvements and achieve goals," Henson said