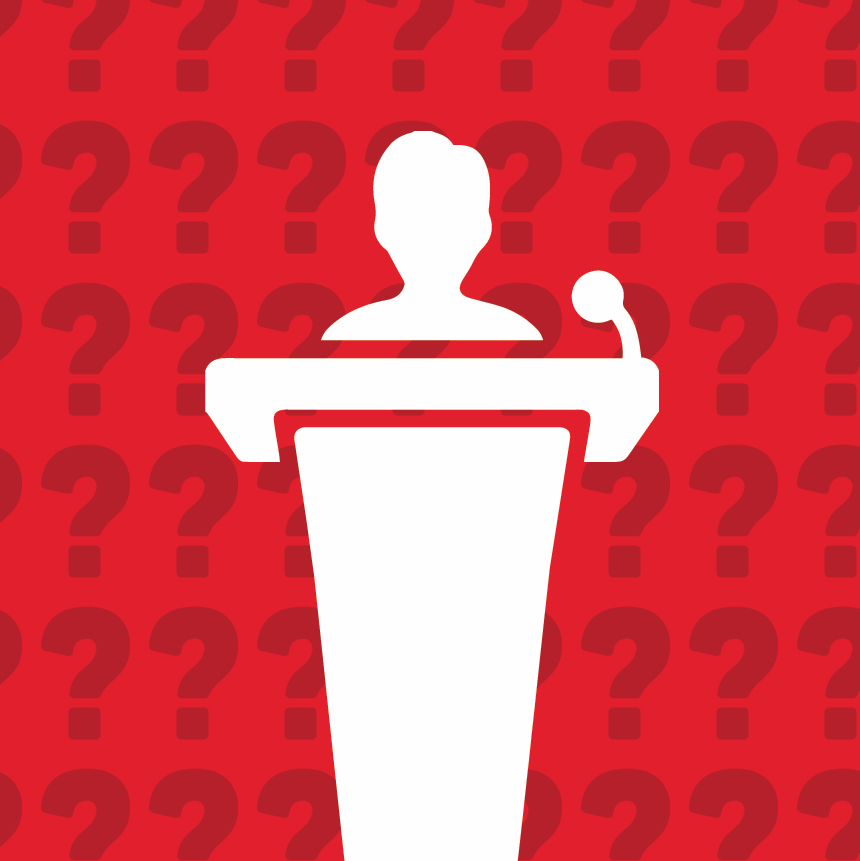 Controversy brewed among the Winthrop community as some students were opposed guest speaker, Frank Turek,at the philosophical event, "If God, Why Evil?" hosted by the Christian organization Ratio Christi on Feb. 5, 2019.
Turek, a Christian author and public speaker, is known for his book Correct, Not Politically Correct; How Same-Sex Marriage Hurts Everyone.
Some students thought the event should be cancelled and the speaker should not have been allowed to speak on Winthrop University's campus because of his negative views on the legalization of gay marriage.
However, public institutions of higher education are considered peaceful forums for public speech and debates for opposing opinions, according to mass media law professor, Nathaniel Frederick.
"There's two sides to it. One could argue that […] the speaker doesn't represent the values of the university. On the other hand, as a public institution, you also want to recognize all voices, not just voices that you agree with," Frederick said.
The Freedom Forum Institute said public colleges and universities must present balance in the representation of differing opinions to promote educational discussions.
"Public institutions in their diversity often have students and faculty of different political persuasions, sexual orientations and religious commitments. Moreover […] academic freedom, the right to inquire broadly, to question and to promote an environment where wrong answers, seemingly absurd ideas and unconventional thought are not just permitted, but even encouraged," according to the Freedom Forum Institute.
If students oppose a speaker and they would like to protest, they have that right, said Frederick.  The university would also stop the event if the protests led to non-peaceful activities, also known as heckler's veto.
Although public colleges are areas which promote sharing differing views, they would disinvite a speaker in rare cases such as the speaker is inciting violence or threats to the student body.
"At a state university, the only thing…[which would prevent a speaker] is if the content would be considered obscene," Frederick said. "That would be something that would draw the line."
Students and off-campus community members who want to speak or protest on campus, who are not officially invited by student organizations or the university, are allowed to use the campus' free speech zones.
If a student organization would like to invite a speaker, they would have to submit a space request to the Office of Student Affairs and then follow concise guidelines to seek approval.
Bethany Marlowe, dean of students, said students who would like to invite a speaker would use the allocations process and the guidelines listed on the Student Activities page on Winthrop's website.
"There are limited funds for speakers, but the student allocations committee has guidelines and tries to apply them consistently and fairly," Marlowe said. "Registered groups may invite speakers without requesting university funds and they are allowed to reserve space and to advertise as long as they follow posting policy. "
Marlowe said invited speakers do not have to present what they are going to talk about to the university, but student organization leaders have to meet with Patricia Riley, the assistant director of student activities, to discuss and plan their program.
"A university is supposed to be a 'marketplace of ideas,' so there will certainly be people who express views that may not agree with those other individual students hold.  For instance, all of our political groups bring candidates and speakers and they often hold differing views," Marlowe said.
Marlowe said she "applauds" the students who attend events where speakers may have dissimilar views than their own. She said she encourages students to continue listening to different opinions and ask questions.
"We are very fortunate to be a part of such a diverse community where we can learn from one another in a safe environment," Marlowe said.