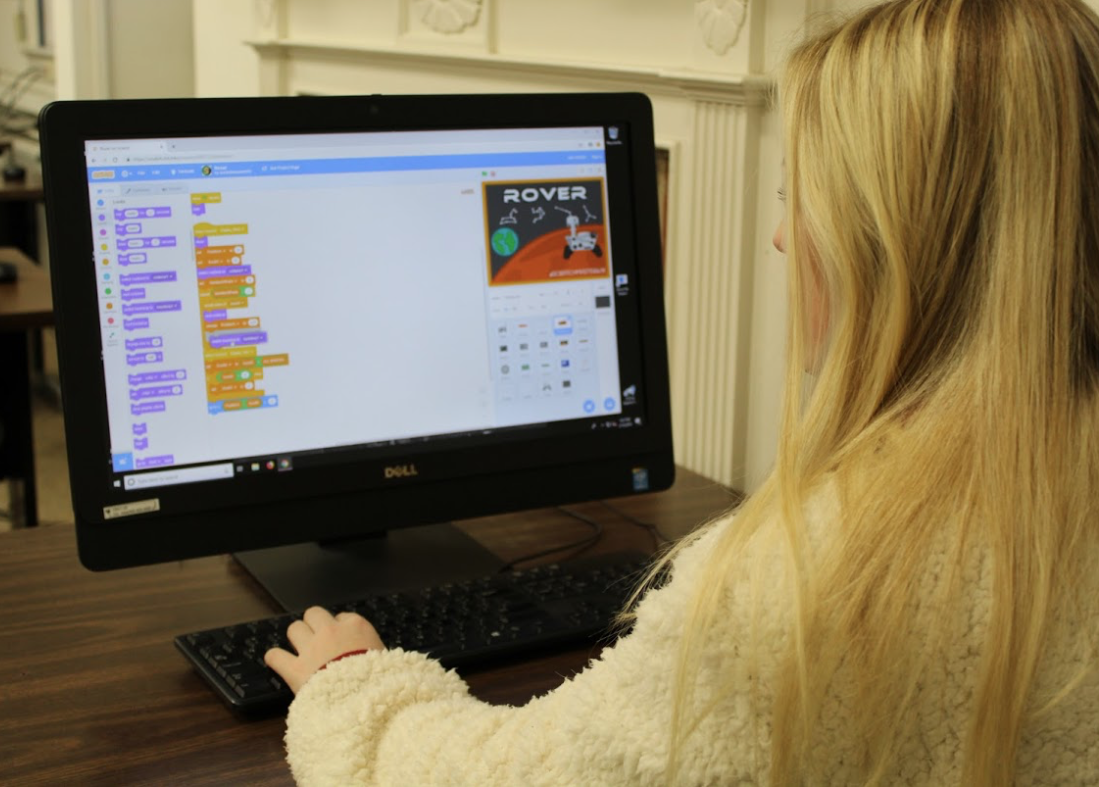 Former Winthrop professor Will Thacker has decided to give back to the students in the form of a scholarship.
The Thacker Computer Sciences Scholarship will be available to computer science majors in 2020. Thacker, who retired unexpectedly in Dec. 2018 due to health concerns, was a computer science and quantitative methods professor. He began teaching at Winthrop in Aug. 1983.
Nate Brinkley, development officer for university advancement, helped coordinate Thacker's donation. He said Thacker's motive for creating the scholarship is a dedication to Winthrop's students even after his retirement.
"Will is like a lot of faculty members here at Winthrop, from my understanding. He's been here a long time and has really adopted and helped sustain the culture at Winthrop of getting engaged with the students and really helping them. They wanted to continue to be able to do that," Brinkley said.
The scholarship is projected to be between $800 and $1000. Because the scholarship is an endowment fund, it will be around for a long time and benefit future Winthrop Eagles for years to come.
Amanda Stewart, director of program administration for the Winthrop University Foundation, explained scholarships supported through endowment funds last well into the future because the money is collected from the interest developed annually from the initial donation.
"An endowment takes about a year after it's established to be available because it has to generate some of that interest because we don't eat into that initial investment. The upside is, it lasts forever because we don't touch that initial money and then it grows over time because [of] interest above and beyond the award amount, the calculated award amount goes back into the account, so it kind of grows," Stewart said.
The application process is simple: be a computer science major.
"The only requirement is that it's for computer science majors. That's where they really wanted to focus, that being his field of expertise. Other than that, it's very open," Stewart said. "For incoming freshman, your application to Winthrop is your scholarship application and for upperclassmen, your transcript is your scholarship application, for the most part," Stewart said.
The Thacker Computer Sciences Scholarship will be awarded to one student annually. That student is chosen by faculty members in the computer science department.
"The faculty members in that department will help select [the student], which is great because they know the students and know who might need the help and who's performing well. It's entirely based on your Winthrop record," Stewart said.
"The faculty will get together with the department chair and make suggestions or nominations, if you will, and ultimately the department chair will make the determination in this case, and send it along to financial aid to have the scholarship applied to that student's account," Stewart said.
Stephen Dannelly, chair for the department of computer science and quantitative methods, said computer science majors are lacking in major-specific scholarship opportunities.
"We have a few. There's a Pattison scholarship that was named after a student that was here thirty years ago that we've had for decades. One of our alumni who graduated about ten years ago, that is very successful in Wall Street gave us money a couple of years ago to do a few scholarships for computer science majors but that's about it. Maybe there's one other but there's not a lot that are pinpointed directly at computer science majors," Dannelly said.
The Thacker Computer Science Scholarship makes three scholarships specifically restricted to computer science majors, along with the Bryan Pattison Memorial Scholarship and Justin and Emily Pauley Endowed Scholarship for Computer Science. However, the Thacker Computer Scholarship has the most open eligibility for students.
In an official statement from Thacker and wife Joyce Martin, the donors "hope to make a difference" in the educations of computer science majors.
"His gift will provide students needed and well-deserved educational support for many years to come," Thacker and Martin said.