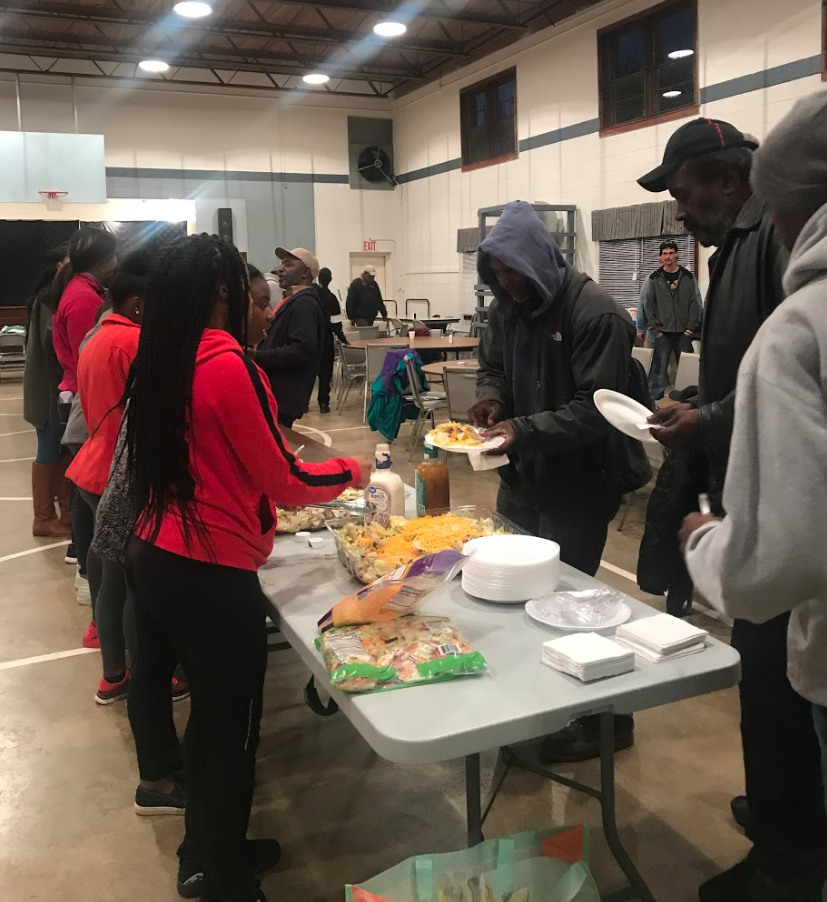 Many Winthrop students volunteer around the Rock Hill community either for school or sorority credit, or often just for fun. There is now an easier way for students to seek out these opportunities to help out in their community.
"Eagle impact is a volunteer management system that serves our community partners. The site has over 145 agencies on there that are connecting with students," Laura Foster, the volunteer coordinator on campus, said.
This is Eagle Impact's second year, however many students are still unaware of the program.
"We are still trying to introduce it to clubs and classes, it is a great tool for students to look up agencies is their major," Foster said.
There are 16 causes to choose from on the website such as education, environment, animals, domestic violence, crime, arts and culture, seniors, etc. The site also offers 15 interests to further narrow volunteer options that one might like. They include advocacy, art and/or music, board service, clerical, education, finance, food prep, helping out whenever, marketing, medical, physical labor, research, technology, tutoring with children and website and social media development. Foster said, "it is easy to find and maneuver through."
Foster said she "encourages students to cruise through" the agencies "and read about them." Once a student finds an agency they like, it will tell them their contact information, where it is located on the map and the causes the agency works for.  The site offers one–time events and on-going events. "Depending on where you are volunteering they may have orientation background checks, often times for on-going events," Foster said.
To get to Eagle Impact, go to the Winthrop website, then in the search bar type in "cce." At the bottom of the page, there is a link to the site. Click on the link and it will bring you to the Eagle Impact website. From there one will have to log in. As a Winthrop student, the username is your email @winthrop.edu, and the password is your Wingspan password. Then one can create an account and choose which services and agencies one is interested in. After that, the user is all set to go and sign up for events.
There are multiple ways to find events to volunteer for. One "can go in and go into the needs and filter them by different categories based on one's preferences," Foster said. One can also search a particular cause according to Foster.
There are many reasons to volunteer. Volunteering can help relieve stress and is a way to network in your free time.
"Finding something that you are passionate about it is a great stress relief and it can align with your major, there is a wealth of ways to connect," Foster said.  "It is a great networking opportunity there is no telling whom you will meet and the connections you will have."
Foster said the best gift students can give to some of these organizations is their time. "For students the most valuable thing that they have is time," Foster said.  
Last week Foster and members of SOAR, a volunteer based student organization at Winthrop went to a men's shelter here in Rock Hill and served food. Foster said they were so happy to see Winthrop students. Along with helping out with SOAR, Foster is a coach for All American athletes which helps kids with disabilities. Foster also helps with Pilgrims Inn, a shelter in Rock Hill for women and families.
"If I am free I am going to volunteer because I think it is important," Foster said.
Some events the website is offering currently are the Community blood drive, an alternative spring break service trip and many more. For more information on these events go to Eagle Impact or contact Foster at Fosterl@winthrop.edu.