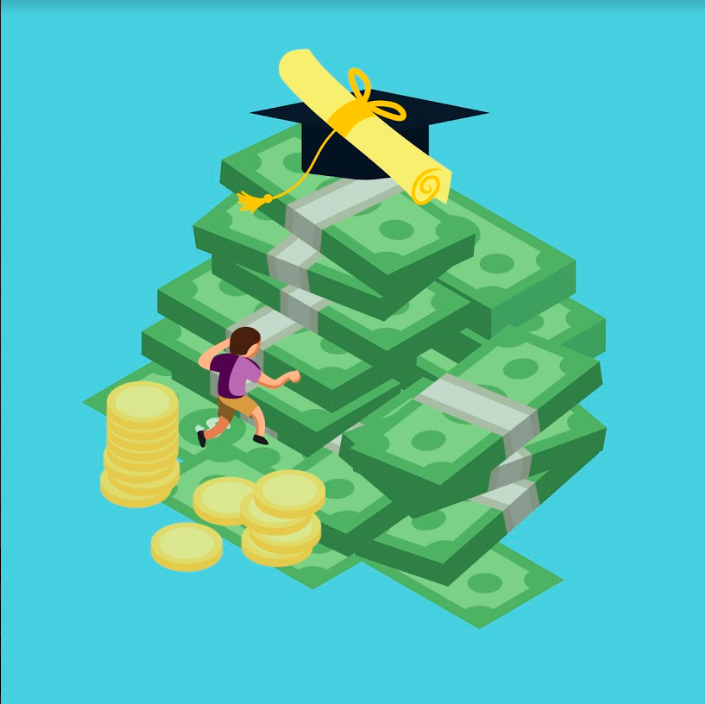 The partial government shutdown that has lasted over 21 days has been the longest shutdown in United States history, according to CNN. The country has faced consequences for the shut down including but not limited to federal workers being out of work or not getting paid. Many Winthrop students are wondering how this shutdown will affect their lives
Michelle Hare, the director of the Financial Aid Office, said that, in regards to financial aid, the majority of students have their financial aid packages completed.
"Funding was approved in previous appropriations, so the Department of Education is untouched for right now," Hare said. These appropriations include Pell Grants and the Stafford student loans.
There has been no impact to the disbursement of financial aid. The allocation of funds for the Fall 2019 semester have also been secured.
However, students who have incomplete financial aid files will be impacted. These students are going through a process called verification, where the federal government requires their tax returns be compared with their Free Application for Federal Student Aid, or FAFSA, for accuracy.
"Unfortunately, the process requires a tax transcript from the IRS, which cannot be obtained during the shutdown," Hare said. "Federal regulation prevents us from accepting any alternative documentation, but we are working with other offices to get the deadline extended.
It is unknown when the process will open again, according to Hare. Incoming spring students are especially vulnerable because the financial aid office is still working to finalize their funds.
Freshman biology major Amanda Foster was worried when she found out about the government shutdown. Her mother is a supervisor at Department of Health and Environmental Control, or DHEC, which is under the U.S. Department of Health and Human Services.
Her mother was on paid leave for a medical surgery for several weeks, and they were worried that no paycheck would come in.
"A lot of the departments do a preparation if this kind of thing happens, so they have a certain amount of money set aside, but if the government shutdown lasts longer than that, then the employees will stop being paid," Foster said. Her mother has been furloughed, and will be returned to work on Monday, Jan. 14.
Even though Foster and her mother were relieved by the news of the emergency funds, the information did not come until later. Foster said she finds the shutdown "irresponsible" of President Donald Trump.
"I believe the president's actions were more of a temper tantrum than being a good leader for this country. This is causing the people of the United States to suffer. His job is to take care of us, and he is doing the exact opposite," Foster said.
One Winthrop student discovered a benefit from the government shutdown over the winter break.
"I work […] at the Charleston Harbor Tours […] when I'm not in school. We got an increase in business because of the government shutdown when Fort Sumter closed," Lucy Bailey, a freshman biology major, said.
National parks and tourist attractions such as Fort Sumter are closed during government shutdowns. Charleston Harbor Tours is located near Fort Sumter.
The shutdown began on Dec. 22, 2018 when President Donald Trump and congressional Democrats battled into a stalemate over the U.S.-Mexico border wall. The border wall was a cornerstone of Trump's 2016 presidential campaign, and he requested over $5 billion to fund it.
"An estimated 800,000 federal workers have been impacted by the shutdown, either by having to work without pay while it lasts or by being furloughed," according to CNN. While deliberations continue over the border wall, there is no foreseeable end.