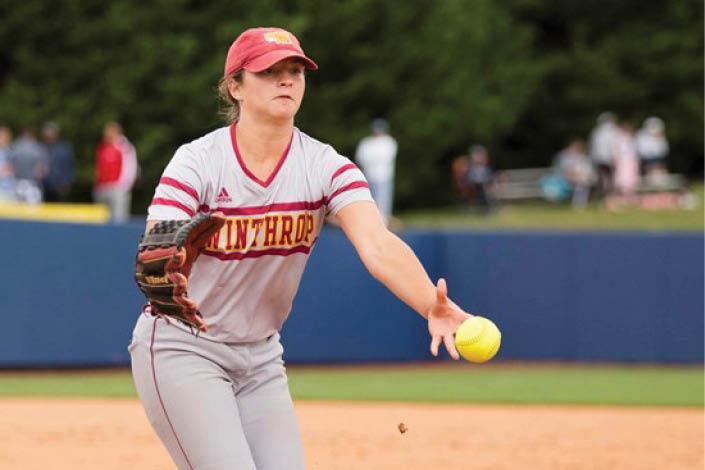 Pitcher Kiley Majette hopes to soar in her third season with the Eagles
Spring sports seasons are about to be heading into full swing and Kiley Majette, a junior pitcher on the softball team at Winthrop, hopes to start off strong. Majette is from Holly Springs, North Carolina, a small town outside of Raleigh, and is majoring in international business and Spanish at Winthrop.
Majette started playing softball in the second grade and has not stopped playing since. She is an experienced player on and off the field who understands the game and her role as a leader on the team. Softball is a physical and mental sport, and a pitcher must be mentally and physically resilient throughout all seven innings.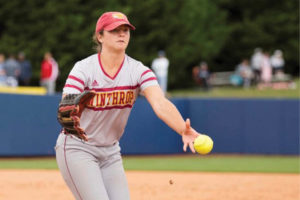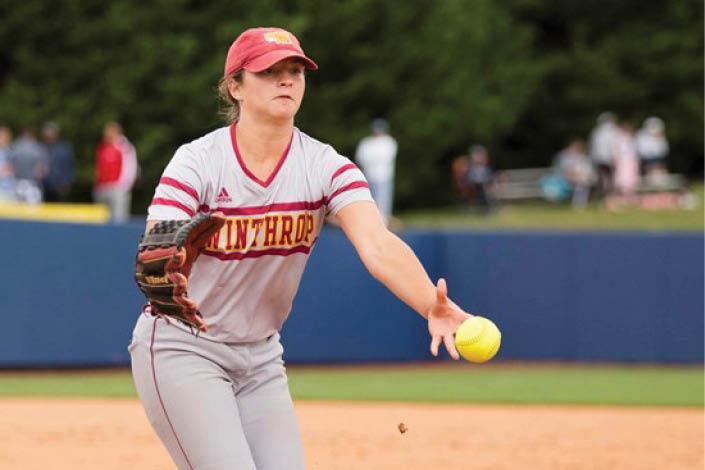 "My favorite part about being on the team is how good of friends we have all become and how we look out for each other," Majette said. Team chemistry is key when it comes to successful teams — teammates must be able to get along and work in a cohesive manner to win games.
Majette isn't the only one in her family who has played softball; her mother and grandmother also played softball growing up. She stands out from other players on her team because she is the only left handed thrower.
"I enjoy playing the game because it's fun and keeps me in shape," Majette said.
Winthrop softball has not been as successful as hoped for in the past couple of years. Mark Cooke, the long-time coach of 29 years, will be retiring after this season. In honor of his last season, the softball team wants to go out with a bang.
"My goal for this season is to help lead my team to winning conference," Majette said.
In high school, Majette weighed various aspects of the different colleges she was considering before settling on Winthrop. "I came to Winthrop because I like the size, campus and softball facilities," she said.
Like any athlete, Majette has other hobbies that she enjoys doing when she's not in the weight room, at practice or studying for her intense class load. "I also like to hike and do things outdoors," Majette said.
Softball season begins on Feb. 16 with the Red and Black Showcase in Athens, Georgia. The first home games will be on Feb. 28 with a double-header versus the University of Georgia.