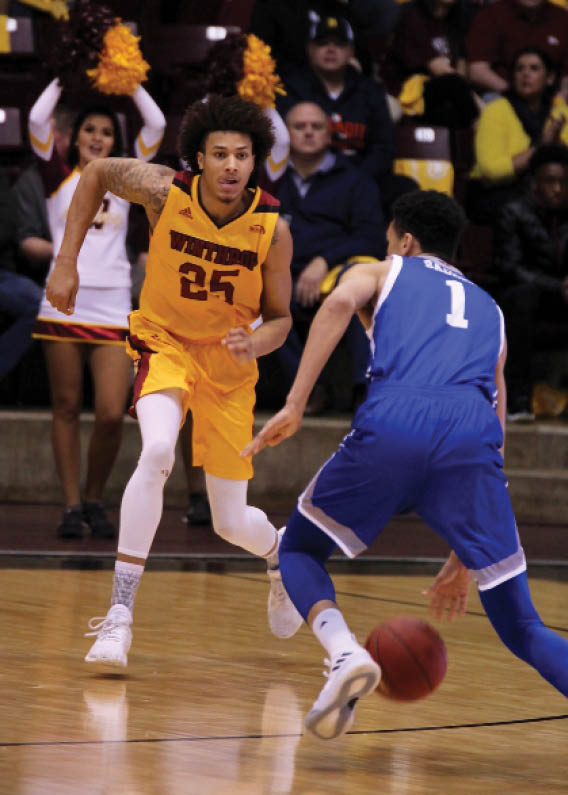 The Winthrop men's basketball team defeated rival UNC Asheville 85-58 in a late-night showdown on Thursday. The battle of the two Big South powerhouses was nationally televised on ESPNU.
The Big South blue-bloods, who shared the conference regular season championship last year, both have had success as dominant 3-point shooting teams this season, especially the Bulldogs, who are one of the top-shooting teams in the country.
Through six conference games, UNC Asheville leads the league in free throw, 2-point and 3-point shooting percentage. Similarly, Winthrop has made 3's a main part of its game plan, shooting 43 percent of its shot attempts as 3-pointers.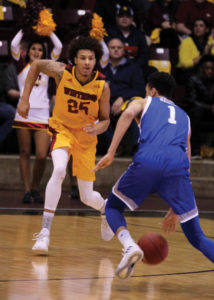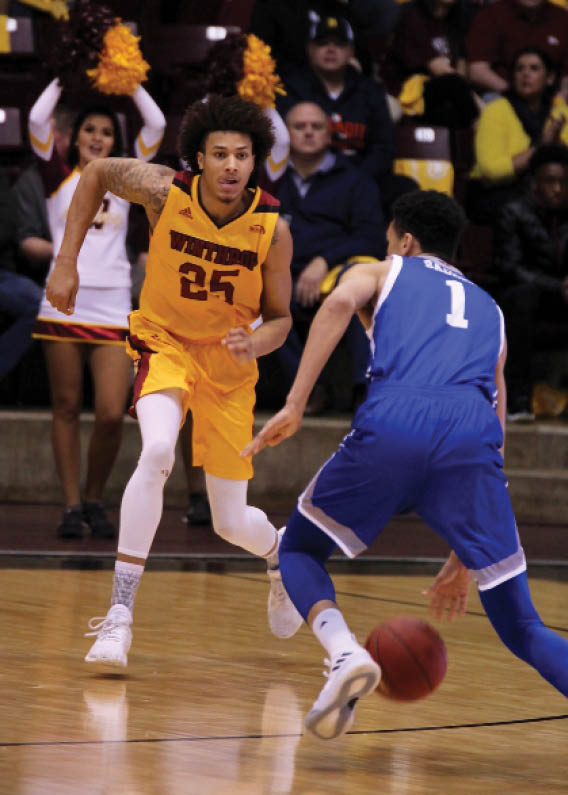 "It seemed like after Coastal left the league, this rival just naturally happened," said Winthrop coach Pat Kelsey. "Close proximity to us and we've both been good the last several years. It's just one of those games where you throw out everything. You just know it's gonna be a knock down, drag-out."
Kelsey, Winthrop's First Year Experience program and sports marketing departments advertised the rivalry to help get students, staff and the community to the big game.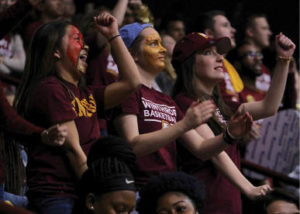 "Last night was just an unbelievable atmosphere and the students made a huge difference in the energy of the game," said Comporium player of the game Anders Broman on Friday. "It's always a battle when we play Asheville, so it was great to see everyone there for the game. We love playing games on national television and to have a win like that made it even more special. I'm really looking forward to see how our team will respond from that win."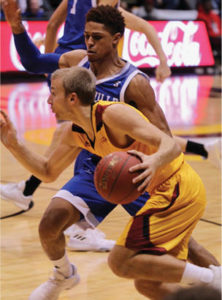 and his staff appreciated the university and community support to help shut down the Bulldogs. Asheville was held to only 30 percent shooting in the first half, largely in part by the rambunctious crowd.
"It was all hands on deck to give a national television audience a good atmosphere," said Kelsey. "The students responded. They were engaged, they participated. I really feel that was the energy that we fed off to get the start that we did."
Winthrop won the game by 27 points, holding Asheville to less than 70 points for the first time in conference play this season.
"Sometimes it's just your night," said Kelsey. "I thought the atmosphere was phenomenal and we fed off the crowd."
The two teams are scheduled to square off again on Feb. 22 in Asheville.