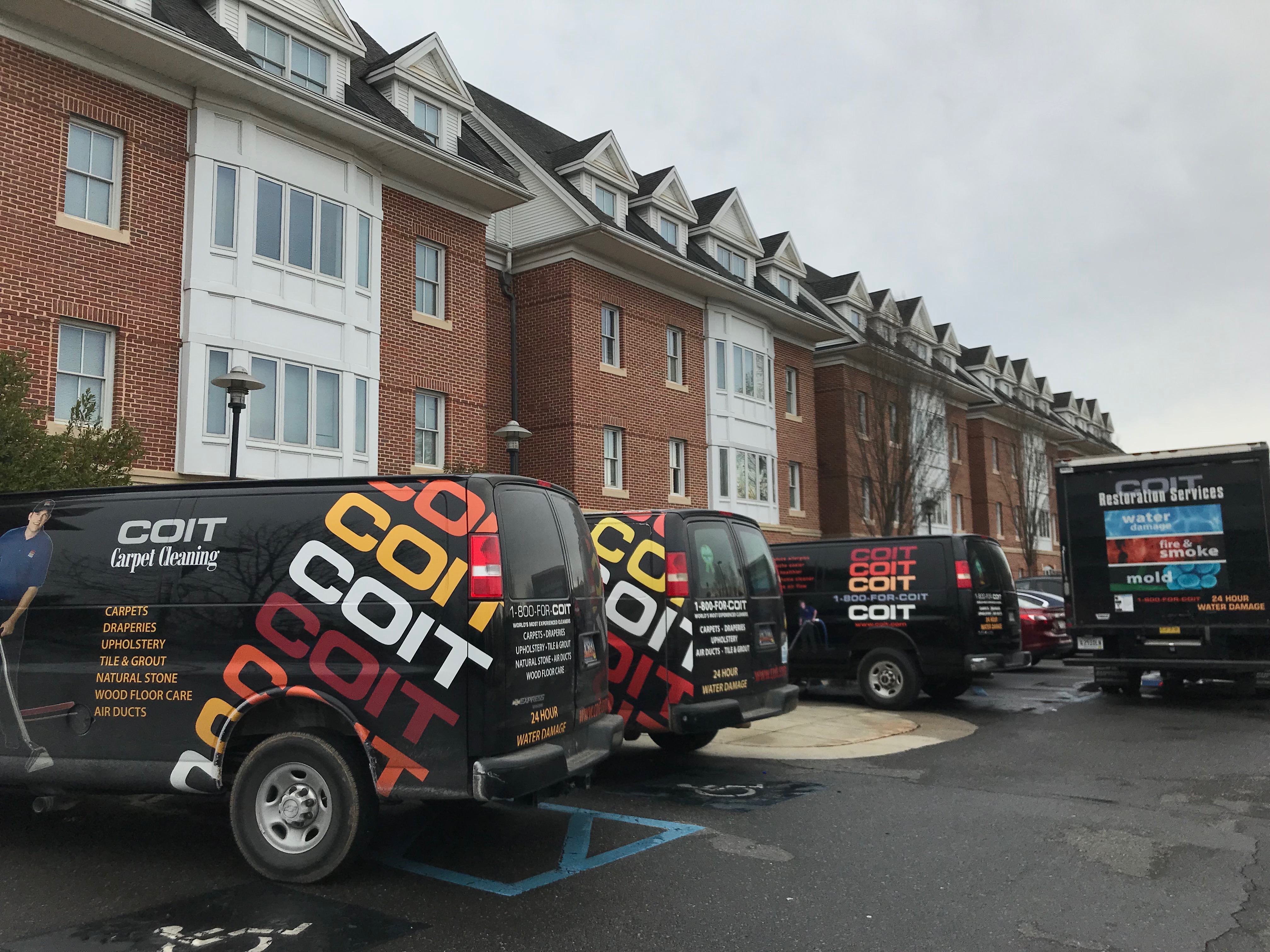 On January 8 around 5:45 a.m., the fire alarm went off in The Courtyard Residence Hall on Winthrop's campus. Students rushed down the stairs and crossed Alumni Drive, following evacuation protocol. A Resident Assistant soon announced through a megaphone that a two inch pipe had burst and there was flooding on the first and second floors of the building.
"There was water sort of puddling right outside our door, and down the hall you could see and hear it flowing," Ebba Nobreus, a resident of the second floor of Courtyard, said of the early morning incident.
The Director of Residence Life, Dr. Casey Tollos, sent out an email at 12:21 p.m. updating Courtyard residents on the state of the building.
"The Department of Facilities Management is currently assessing the damage and has begun repairs to the water line. Due to the amount of flooding, suites and rooms were affected at different levels. At this point, we are trying to determine the extent of the damage to individual suites and rooms."
The email continued to tell students to gather their belongings that they need and evacuate the building by 4:00 p.m. The communication encouraged students to stay with friends or family off-campus tonight. If students do not have a place to stay, they can report to Residence Life at 4:00 p.m. today and discuss alternative options with staff.
"Some rooms may be available as early as tomorrow while others may be unavailable for several days," The email from Residence Life said.
Callie Glaser, a resident on the first floor of the building, experienced severe damage in her room.
"The water was coming out of every crack in the ceiling, even the smoke detectors. Out floor was covered in three inches at least of standing water (and) in every single room, our stuff was floating around," Glaser said.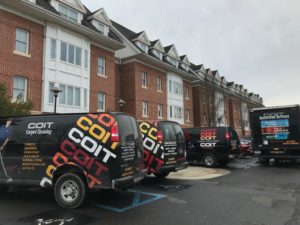 Kellen Blake, another resident of Courtyard, hopes the situation is resolved quickly.
"I feel like it's unfortunate and I hope people are compensated for this since some people have been seriously affected by this," Blake remarked.
Another email from Winthrop University was sent to all students at 1:11 p.m. ensuring, "Facilities, residence and student life staff are working collaboratively, along with Winthrop Police, to serve Courtyard students during this challenging time."
Residence Life will continue to update students on a room-by-room basis.
All visuals courtesy of Em Leamy.
This article has been updated as of 4:10 p.m. , January 8, 2018.