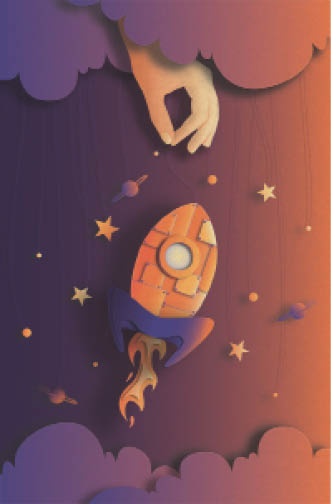 One student artist is turning her dreams into reality
For many student artists on any college campus, when pouring yourself into your work, you are literally putting a piece of you heart and soul into the piece at work. Whether it is a piece of poetry or fiction, a painting or sketch, a musical piece, an auditioned monologue or a sculpture, the artist leaves small pieces of themselves in the piece.
For senior graphic design major Ashley Cook, this much is undeniably true. Since starting at Winthrop, she has wanted her pieces to shine with a little bit of herself in them, however she wants for her art to go beyond just that.
She wants them to live.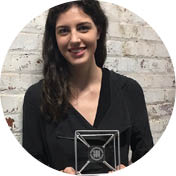 Maybe not in the Frankenstein way, but Cook strives to make all of her pieces interactive in some sort of way with the user or viewers.
Where most art pieces simply portray an image or story, she wishes for her pieces and those that come in contact with them to play off of each other.
"I'm moreso into the interactive side of design," Cook stated. "Like, I'm heavily interested in paper engineering."
When asked what paper engineering was, she lit up, having the opportunity to talk about her passion. For many people, the first thing to come to mind when they hear "paper engineering" one may think that it's the process in which paper goes through to become, well, paper.
But she used the example of a pop-up book to explain what she meant by paper engineering and how she wants her designs to to be interactive with the viewers. Just like a pop-up book is interactive with whoever is reading it, she wants her pieces to do the same.
And that is a dream that is quickly becoming reality.
Recently Cook won a competition called InShow 22 which celebrates, according to their website, "the best design work in South Carolina."
InShow 22, a design competition hosted by the American Institute of Graphic Arts, juries and features the art of select graphic artists in the state, so this achievement pinpoints Cook as one of these shining artists, one of the best in South Carolina.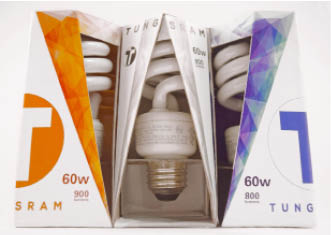 The AIGA advances design as a professional craft, strategic advantage and vital cultural force.
The two pieces that she submitted and got accepted into InShow 22 were called "Cocktail Kit" and "Lightbulb packaging project," both of which were actually submitted for her by a professor.
Unsurprisingly, InShow 22 was not the only show she has been involved with and her art displayed for many to see.
"I worked for the city of Greenwood and the person I worked for called me and told me that I needed to submit to the show," she said, discussing her other achievements. "so I put two pieces in and they both got accepted."
Some of Cooks inspirations are other paper engineers such as Kelli Anderson who made "This Book is a Camera," Peter Dahmen who is into artistic pop-ups and Tauba Auerbach who a general paper engineer.
Cook pulls inspiration from artists like those, however when it comes to her own personal style, she laughed.
"It's all over the place," she said with a grin. "I don't really have a style because I don't want to be confined to a style. I'm a designer over being an artist."
If you get the chance to catch a glimpse of some of Cook's work, do so. You won't be let down. Her pieces are incredibly done.