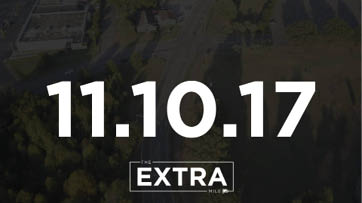 On November 10th at 5:30 p.m., all students, faculty and staff, and community members will be invited to participate in a one-mile walk before the first home Men's Basketball game. The planning committee has had Rock Hill police help shut down Eden Terrace for this walking event. The Extra Mile will be led by President Dan Mahoney. Following the walk, there will be a community-wide tailgate at 6 p.m. with music, free food, and t-shirts for those who participated in the walk. Student organizations and community members are invited to set-up their own tailgating tents in the grassy area by the Winthrop tennis courts. After tailgating, fans will head into the Coliseum for tip-off at 7 p.m. against Southern Illinois .
The Extra Mile is a student leadership initiative to was created to build the connection between students and Winthrop Athletics. Winthrop student and intern in the Office of the First-Year Experience, Jennie Montgomery, created The Extra Mile initiative for her LEAD 465 feasibility project. "The goal of The Extra Mile initiative is to rally around our school's Athletic program while fostering connection. We hope that as students participate in The Extra Mile event and take ownership of this student-led initiative, they will grow in their connections to other students, athletics, and Winthrop at-large." Montgomery said. "We also hope that this initiative will start a movement on our campus to increase support for not only the basketball teams, but all athletic programs."
Leah Kendall, the Director of First Year Experience, helped develop this event with Montgomery. They both pulled together 60 prominent leaders on campus and were named some of the "most influential students" on campus. These students consist of various ambassadors, peer mentors, athletes, Greek Life leaders, organizations, club members, and more.
"Personally, I am blown away by how this initiative has grown in a short amount of time," Montgomery said. "What started a month ago as a simple project for my class has developed into a campus-wide initiative championed by Dr. Mahony, the Board of Trustees, and the Athletic Department."
This committee of student leaders were encouraged to create groups based on their organization to walk with their members down Eden Terrace to the tailgate and then enter the game. "I think it is going to be something that could turn into a huge thing and could possibly be the start of a new tradition. I'm really excited about it and think that it will bring the student body together as a whole and something that we can all look forward to," Jojo Taylor, junior peer mentor, said. "It will create a new sense of community and pride that maybe we haven't had in the past."
The Extra Mile staff has set up advertising posters, t shirts, chalking Scholars Walk, tables, and banners around campus to help promote this event and as well as Eagle Madness. "Most of the head work is being done by Ms. Kendall and her amazing crew, but we're trying to get the name out there by showing people that this is a university thing, not just athletics or academics, but uniting to become one Winthrop event," Joey Jennings, representer of track, said.
The university has multiple sponsors and different organizations to help financially put on this event. Fifteen local community churches are coming together to help provide food and drinks for this tailgate. "The amount of time and money the local churches are dedicating to The Extra Mile embodies the spirit of the community this movement is striving for. Their support makes Winthrop feel even more like home," peer mentor, Shelby Peek, said. At the tailgate will also be a face painting station, poster making station, and temporary tattoos. They are also sponsored by Walk2campus, who will be doing raffles at the game.
The broader message behind "The Extra Mile" is to challenge the Winthrop community to "go the extra mile" in all that you do. Join Winthrop University Friday to walk The Extra Mile to support this student movement.