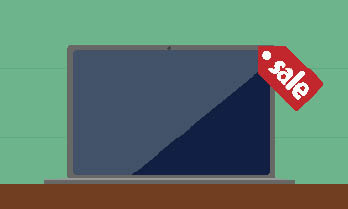 Black Friday is approaching and here's what to look for in the latest technology
Black Friday is the last major holiday before Christmas, which unofficially marks the beginning of Christmas shopping season. This year, there is predicted to be a lot of great deals on many favorites, including plenty of deals on technology. According to the TechRadar and CNET websites, there will be deals on the newest phones, gaming systems, televisions, and plenty more.
Smart phones
The IPhone X, Samsung Galaxy S8/Note 8, and The Google Pixel 2 are the newest smartphones that are expected to have the biggest deals including packages and other special items. It is predicted that many cell phone providers will have up to two or three different packages. There is expected to be buy-one-get-one offers, free included technology with purchase, and $100 price cuts. Also predicted to make a debut is the Huawei honor 8, the Motorola Moto G5 Plus, IPhone SE, and the IPhone 8 Plus.
Gaming systems
The Xbox one X, and the PlayStation 4 Pro are the newest and most predicted discounted gaming systems. There is expected to be a lot of bundles with the game systems, game discs, and other gaming attachments. With the discounts that are predicted to be given, retailers will have some wiggle room to be bold enough and lower the price ranges without losing profit. Other consoles include the Nintendo 2DS XL, Nintendo Switch, Xbox One S and PlayStation 4 Slim.
Televisions
The displayed televisions that are predicted to be sold at Black Friday prices are the 4K HDR OLED televisions, the 4K Ultra HD Blu-ray player television, TCL S405 series Roku television, Vizio M series 2017 and LG OLED C7P. In addition to streaming 4K services, these televisions will be priced at half their original prices.
In other technology
Other popular devices and technologies being discounted are the media streaming devices; Roku Express 2017, Roku Streaming Stick Plus, Apple TV Plus 4K and Google Chromecast Audio. New speakers include Cambridge Soundworks Oontz Angle 3 plus, JBL Flip 4, Bose Soundlink micro, Amazon Echo and Amazon Echo Dot 2nd generation, and Sonos one. New headphones include Anker Soundbuds Slim, Beats X, Apple Airpods, Sennheiser HD 4.50 BTNC Wireless Headphones, and Bose Quiet Comfort 35 II. New cameras include Sony Alpha A6000, Canon EOS Rebel T7i/800D, and Nikon D7500. New laptops include Apple MacBook 2017, HP Spectre x360, Samsung Notebook 9 Pro, and Alienware 13 R3. New tablets include Amazon Fire HD 8, Apple I-Pad 2017, Microsoft Surface Pro 2017, Kindle Paperwhite 2015, and the Amazon Kindle Oasis. Also debuting on Black Friday, Google Wi-Fi, August Smart Lock Pro, EchoBee 4, Fitbit Alta HR, and Apple Watch Series 3.
This year, Black Friday is anticipated to be mostly shopped online.