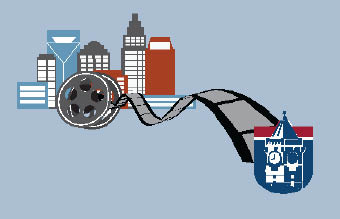 With restored and revised film incentives in North Carolina, new opportunities may be available for students seeking a career in the film industry 
North Carolina revitalized its tax incentives for production companies looking to use areas to produce films, television or commercials.
The Film and Entertainment Grant Program mandates that production companies must have a minimum budget to qualify for a 25 percent rebate, according to the National Conference of State Legislatures' April 2016 document on film incentives. It's $1 million per episode for television shows, $5 million for feature-length films, and $250,000 for commercials.
If they qualify, these companies can utilize state-owned property and locations to film free of charge.
Bert Hesse, the CEO of Studio South Holdings LLC, said that North Carolina was the third largest film producing state in the nation in the 1980s. However, the state's film industry perished when its film incentives were stripped until Pat McCrory's term as governor ended in 2016.
"It was difficult for production companies to come into the state and use its locations because the incentives were so poor," Hesse said. "North Carolina is going to gain a lot more productions now, but the industry has become weary about states on the edge in terms of legislation."
The incentive program also promotes the use of North Carolina residents in projects to keep the rebates for production companies low.
"Since there will be more production companies coming into North Carolina, and those production companies want to hire as much North Carolinians as possible, it's going to open up more options for students," Hesse said.
Winthrop students who live in North Carolina or use their parents' address in the state can have more consideration when applying for production companies in Charlotte.
"The Charlotte marketplace seems to focus on commercials, industrials and a smaller field of opportunity in theatre," said Lance Beilstein, an instructor in the department of theatre and dance at Winthrop.
If students cannot find internships or jobs from these opportunities, Beilstein suggests seeking advertising agencies.
Studios, agencies and casting directors are always looking for interns, and the opportunities are "more than likely to be paid," Beilstein said.
Advertising agencies usually shoot their own promotional projects or industrials, which are in-house productions intended to educate and/or inform current employees and their associates.
"These are good opportunities for actors because they get experience behind the camera and what is called 'the other side' of the audition table. Some actors have even started out as agents or as workers in casting offices," Beilstein said.
These internships can extend to any major, especially for the business side of the film industry.
"Semester after semester, there is a wide variety of students interested in acting that are majoring in something that gives the needed perception of "career stability" while they can dip a toe in the pool of their real interest," Beilstein said.
Catawba Studios was going to be a $350 million project near Rock Hill, however the Catawba Indian Nation ended their negotiations with Studio South of Charlotte for a movie studio on their tribal land in November 2016, according to The Herald.
"It would have been a game-changer for such a program and poised Winthrop to be a leader in the region," said Daniel Gordon, department chair of theatre and dance.
Gordon said that he would like the City of Rock Hill and the downtown development office to utilize old textile buildings and convert them to sound stages.
"This would bring in commerce from outside the area, as well as provide excellent resources for our students in close proximity," Gordon said.
Beilstein has suggestions for students currently seeking opportunities in the film industry.
"It can be a smart endeavor for actors to send headshots and resumes to companies and advertising agencies with a specific letter that essentially states their willingness to work in an industrial or promotional," he said.
GreyHawk Films, a studio, and Corrigan and Johnston, a casting director's office, are also options for students to apply to.
"Corrigan and Johnston has great people there, and they seem to be open to the serious applicant who wants to work and learn more about the industry and help out," Beilstein said.
Global Media Park in Greenville hire local South Carolinians for their productions, according to Hesse.