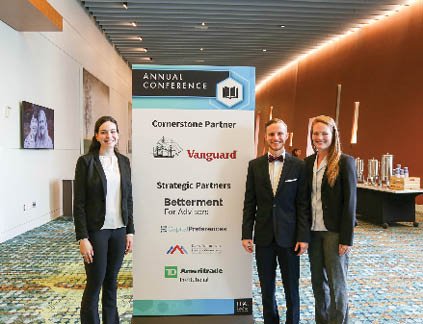 Winthrop was one of eight universities in the nation represented at the Financial Planning Challenge in Nashville, Tennessee last week, according to Gary Stone, the chair of the department of accounting, finance, and economics.
"We have an outstanding team of finance students who made it to the final level," Stone said.
Jordyn Elliott, Beatriz Rodrigues and Zac Simmons comprised Winthrop's team under the guidance of Philip Gibson, an associate finance professor at Winthrop. This is the second year he participated in the challenge as a certified financial planner.
This was the first time that a Winthrop team made it to the final level of the competition, according to Gibson.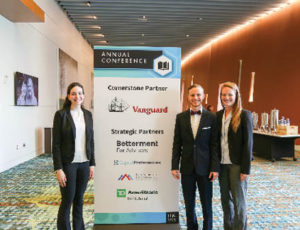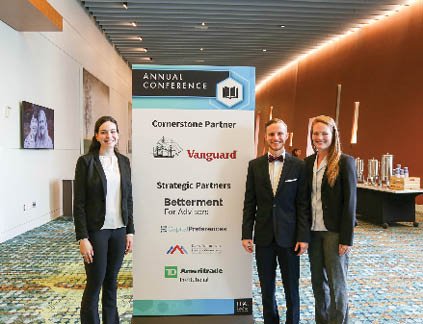 "The students are just exceptional individuals with good time management skills. I am sure they put more than 100 hours in their preparation," Gibson said.
The Financial Planning Challenge is an annual event hosted by the Financial Planning Association, Ameriprise and the Certified Financial Planner Board of Standard. Taking place at the Financial Planning Association National Conference, the prize for first place was $10,000.
The challenge consisted of three phases.
Phase one began in February, where students were given a hypothetical couple and asked to write a comprehensive financial plan. The top eight teams from phase one were invited to Nashville to compete in phase two and phase three.
Students present their financial plan in front of an audience of financial planners to a group of judges in phase two. In phase three, teams compete in a quiz bowl.
Elliott, a graduating senior and business administration major, was happy to represent Winthrop nationally. She is on the women's lacrosse team and involved with four organizations, including the Student-Athlete Advisory Committee, College of Business Administration Student Advisory Board and Global Ambassadors.
"This experience was very stressful but rewarding at the same time. It was awesome to participate in something on a national level," Elliott said.
Rodrigues appreciated the competition for getting exposure to the industry and learning experience.
"The competition has allowed us to experience the real world of the financial planning profession," Rodrigues said. "Competing with other universities was challenging, but it was an enriching experience that will
help us to improve professionally."
Rodrigues is involved with five organizations on campus, including Beta Gamma Sigma, the Financial Planning and Investment Club and the College of Business Administration Student Advisory Board.
While Winthrop did not place in the top three, Gibson appreciated the opportunity to bring national exposure to the department.
"The Winthrop financial planning program also benefited from publicity associated with this competition," Gibson said. "The challenge allows our students to develop their financial planning skills and increase their knowledge."