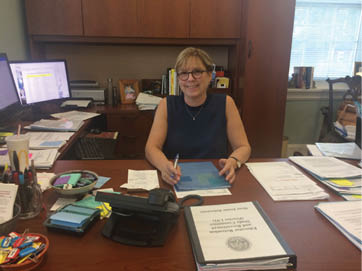 Six College of Education deans in South Carolina work to remedy acute teacher shortage
Multiple College of Education deans from South Carolina have joined together to form a consortium to address issues in the education system in South Carolina, specifically teacher shortage.
The six deans- from Winthrop University, College of Charleston, The Citadel, Francis Marion, University of South Carolina and Clemson- were called upon from the Tri-County Cradle to Career Collaborative, which is a collective impact site from the Charleston area.
Jennie Rakestraw, Dean of the Richard W. Riley College of Education at Winthrop, said she was asked to join the collaboration because of Winthrop's reputation for having a large college of education, as well as her other work with the state in education reform.
"Winthrop is sort of known as the place to go if you are going to be a teacher, so we were included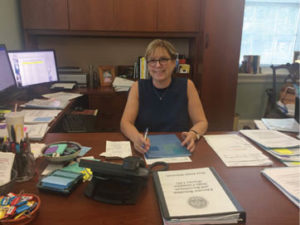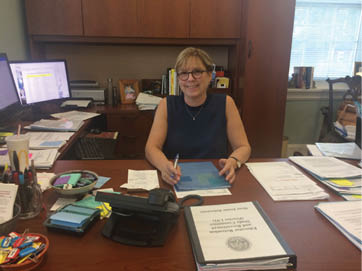 because we have a big teacher education program here. I have been involved in quite a bit of things involving teacher recruitment as well," Rakestraw said.
Rakestraw and John Peterson, Dean of the College of Education at USC, were also appointed by Governor Henry McMaster to serve on a teacher recruitment and retention committee that was legislated by the general assembly.
Rakestraw and Peterson are required to present recommendations for how to fix the teacher shortage that the state is dealing with and are using the discussions they have had with the other deans in that presentation.
"The group of the six deans are continuing on meeting. The TCCC has sort of finished what it was going to do, we finished that statement last week and it went public last week. Dean Peterson and I presented that report to this committee last week, but then on this Monday the six deans are meeting again in Columbia and working together to talk about what we need to do to produce more teachers, and looking at particularly multiple innovative pathways to become a teacher," Rakestraw said.
Rakestraw said the problems that she and Peterson presented to the committee included the number of teachers who are leaving their positions, as well as low enrollment.
According to their findings, 6,500 teachers left their positions in 2016, and only 1,700 students graduated from South Carolina teaching programs in that same year. This gap is not expected to get any smaller because enrollment in South Carolina teacher programs is declining an average of four percent each year.
"There are a lot of wonderful fulfilling things that teachers enjoy, but sometimes the lack of respect is there and the work environment is not always what it needs to be for a teacher to want to stay. So what's happening is, there's a crisis- it's across the country, but certainly in South Carolina- that we have got about 40 percent of the teachers who start out teaching, don't last five years. And there are many that don't stay past the first year. Something has got to change that makes teaching a desirable profession, a respected profession, and that teachers are getting paid properly," Rakestraw said.
Some of the recommendations that the deans have for the South Carolina Department of Education and the South Carolina Commision on Higher Education include providing expedited approval of pilot programs and increasing funding for programs like "Call Me Mister" and Teaching Fellows which have proven to be successful.
The group plans to address other issues in South Carolina's education system in the upcoming months as well. These include further analyzing the shortage, figuring out how many students are impacted by the shortage, confirming that all certification pathways produce teachers who are ready for the job, addressing low pay, finding new initiatives for loan forgiveness or tuition programs, figuring out why educators leave during the first five years and making teaching a more desirable profession.
One thing Rakestraw said she is hopeful to begin, is a residency program at Winthrop. It would be a part of the Masters of Arts and teaching program where they would work full-time at a school with a master teacher and get paid a salary, with the only condition being they would have to work in that school for a few years after they graduate the program.
"It would segway them into a job, where they are needed and provide them with a support system during their first couple of years," Rakestraw said.
The overarching goal of these efforts, according to Rakestraw, is to make the job more desirable to students, thus allowing for more highly trained professionals, which will ultimately give South Carolina children a better education and therefore, a better chance at life.
"Every child in this state deserves a quality, qualified teacher. The main thing is that we have to think about how do we help every single child in every single school have the kind of education and chance in life that they deserve," Rakestraw said.