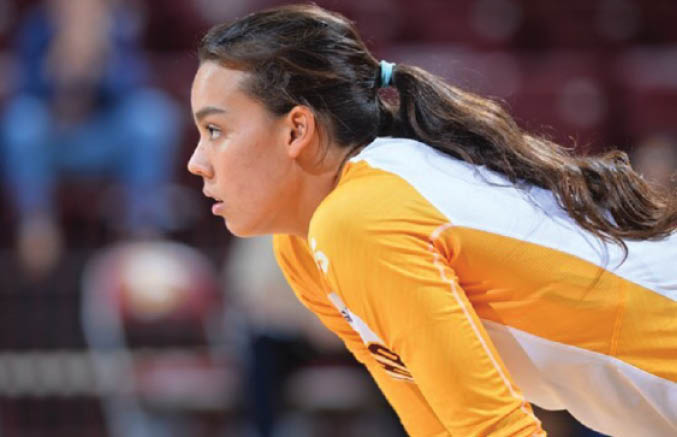 Senior Keaupono Fey hopes to end her time with Winthrop volleyball with a ring
Senior volleyball player, Keaupono Fey, is a senior exercise science major with a minor in psychology from Honolulu, Hawaii.  Fey has been an influential part of the Eagles team since she was a freshman.  Her strengths as a middle blocker comes from her leadership ability.  The team has faced its ups and downs over the years, but through her leadership ability, the team is looking good this year.  "I'm really excited for this season, the team has been working hard for months now and our chemistry is great.  I think that we could be really successful and I can't wait for the games to come!" said Fey.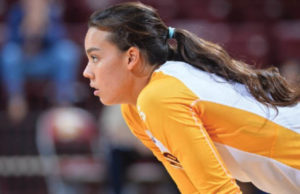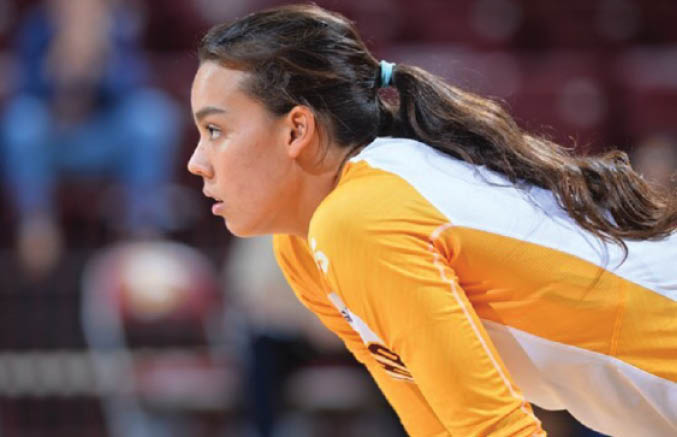 Being a volleyball player has been a part of Fey's life for as long as she can remember.  Fey's brother played volleyball at the University of Hawaii and is currently playing professionally in Italy. Her cousin on the Men's National Volleyball team and also plays in Italy with her brother. Seeing as Fey is now a senior she said that she can't believe the time is coming.  "It feels like I was a freshman just yesterday.  I'm starting to get nostalgic about this being my last season, but it makes me want to work that much harder to get the ring," said Fey.
The athlete doesn't have any set plans for after graduation, but she is debating between continuing to try and play volleyball and looking for a job.  She isn't sure that she wants to move back to Hawaii just yet.
Outside of volleyball Fey does have other hobbies, mostly involving the water.  She enjoys surfing in her free time and even went swimming with dolphins a few times this summer. Her favorite movie is the Disney hit, Moana.  When asked what her favorite food was, Fey said "any food from home really, recently I've been craving a poke bowl."
The Eagles currently have 11 wins for the 2017 season, with their last win coming from a three to one game versus Gardner Webb on Saturday. The Winthrop Volleyball team's next home match is on Friday, Oct. 20.