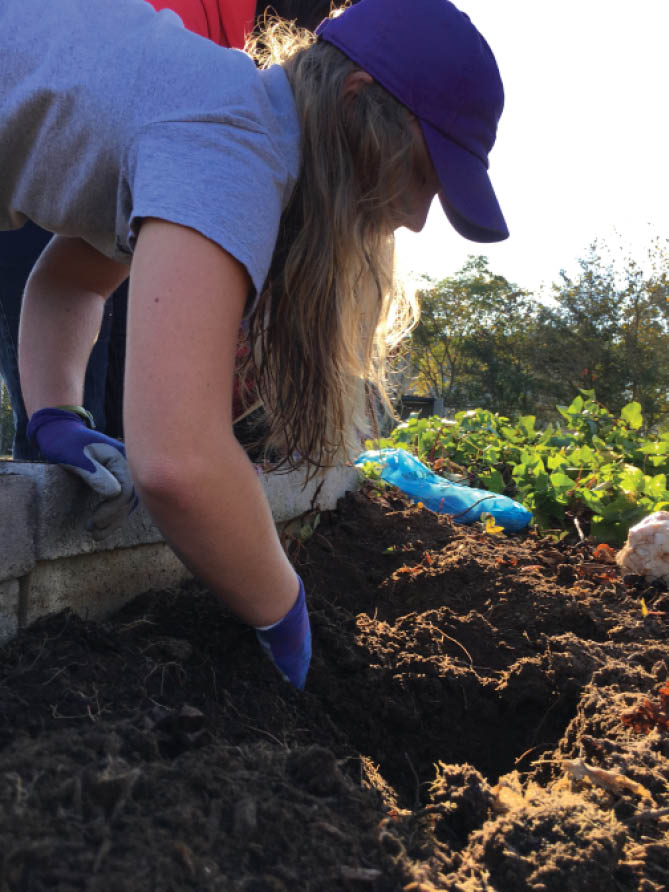 From sustainable measures to organic gardening, composting makes its way to Winthrop
Winthrop's Community Garden has recently acquired a composter to help with gardening activities. Compost gives plants nutrients and allows them to grow. According to Earth Easy, composting is an environmentally safer alternative to harmful pesticides and fertilizers as it is all natural.
Many students and student-led organizations have already worked with the composter in the community garden. Winthrop's Student Environmental Action Coalition's co-president, McKenzie Kargel, has worked with the new composter multiple times and plans to continue volunteering in the garden.
"I'm so excited about the new composter. It's a large drum with an augur inside that mixes the material up so that it can decompose more quickly. Mostly what we have in the composter right now is plants that we took out of the garden to make room for fall crops and we're currently waiting on working out how to collect food scraps from Thompson," Kargel said.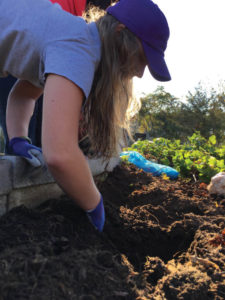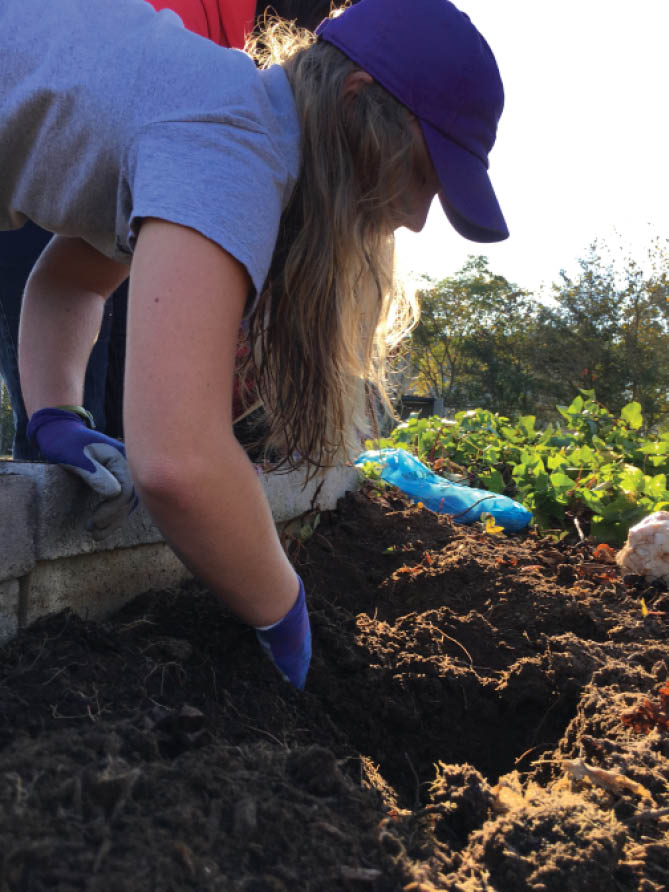 Composting food scraps can be considered more difficult than composting plants and soil. However, according to the Environmental Protection Agency over 100 colleges and universities are participating in what they call the Food Recovery Program which was created to reduce food waste. Each semester, Thomson participates in a "weigh the waste" event, which has shown that Winthrop wastes a large amount of food. This can be reduced by using the composter to compost food scraps.
"Composting is important for many reasons," Kargel said. "First, there is a finite amount of resources like nutrients on the planet, so composting allows us to recycle those nutrients back into the soil rather than losing them forever in landfills. Second, when food waste breaks down in landfills, it creates large amounts of the greenhouse gas methane which contributes to global warming. When we compost food waste, it breaks down differently and does not produce greenhouse gases, helping combat climate change."
The Community Garden offers students many opportunities to help maintain the garden as well as work with the new composter. At the Community Garden students can learn about fresh produce and the benefits of having a garden within a community. The garden welcomes students to help most every Saturday morning beginning at 9 a.m.
"The Community Garden is a great place for Winthrop students and community members to learn about how food is grown while helping decrease food insecurity in Rock Hill," Kargel said. "All the excess food that is grown gets donated to local food banks, and students can be involved in this type of project without having to dedicate a huge amount of time to growing their own garden."
SEAC encourages students to participate in the garden as a way to give back to the environment. SEAC has meetings every second and fourth Tuesday of the month in Owens GO7 at common time. Kargel said she tries to set up times for students to help out in the garden twice a month. SEAC also participates in other environmental events on campus such as Adopt-a-Highways and screenings of films dealing with environmental issues.