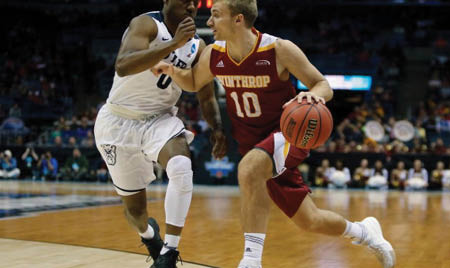 The men's basketball team officially began their regular season training for the upcoming season this Saturday.
"We are extremely excited to get started. We had a great trip to Australia this summer which allowed us to get our new players up to speed on our system," head coach, Pat Kelsey, said.
With the NCAA maintaining restricted hours the past two months, the team has been limited to training together on and off the court.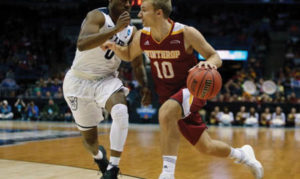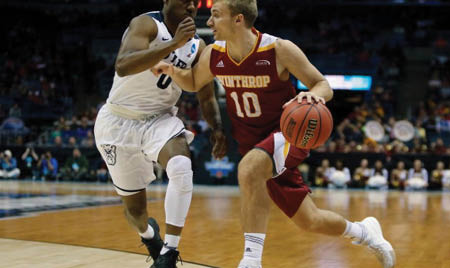 "After coming off of a season like last year, you can't help but be more than excited for the season ahead," said junior guard Adam Pickett, "Coach Kelsey recruited a lot of players and I think we have a good chance to make it back to the tournament this year."
The team is eager to begin practices for the season ahead.
"We had a great year last year and a lot of the boys are hungry to go back to the NCAA tournament again this year and win the first round game. We have a great new bunch of players who have been working hard and they offer a new dimension to the team, so it should be another exciting season," said senior guard and forward Xavier Cooks.
Since the team has arrived on campus, they have been required to complete a series of fitness and endurance tests. These include: a timed mile, four bike tests and the Riley conditioning test.
"The conditioning tests are always tough each year. They really show who came into preseason in shape and has been working all of our season. This year it has been evident with the team's hard work how everyone did so far in the conditioning test. All of this will carryover into practice and into the season this year." senior guard Anders Broman said.
The coaching staff said they are excited for the regular season to begin and have the community be involved once again.
"In my opinion, the difference will be the support of our student body. Last year, they blew the Big South student attendance numbers out of the water. No school was even close. The UNC Asheville game at the Coliseum drew over 1200 students which was incredible," Kelsey said. "The "6th Man" that they provide gives us so much confidence. We need them big time this year."