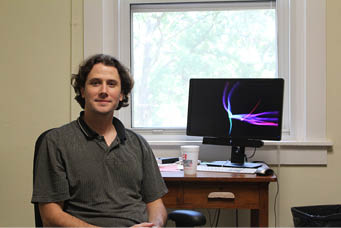 Small, home-town feel draws new professor to Winthrop
Ephraim Sommers, who holds a doctorate in English, came from California to Winthrop to become an assistant professor of the English department. He came from a small farm town, growing up in what he refers to as a "blue collar background." "My parents are blue collar. My dad was a mechanic, my mom a secretary of a small trucking hay and feed company," he said. Sommers later majored in English and political science at California Polytechnic State University for his undergraduate degree.
Sommers's interest in English was sparked from music, as he was in a funk rock band from 2000 to 2010. "I was in a position where I had to start writing lyrics…I started taking some creative writing classes," Sommers said. I fell in love with the fact that poems and stories are kind of a meeting place for intelligence and emotion."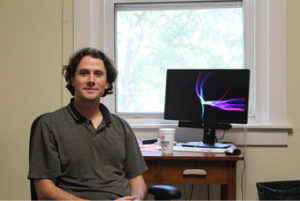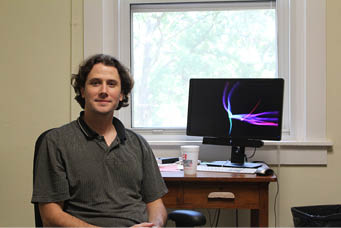 Sommers credited his career path to Kevin Clark, a poet and professor who became an encouraging mentor. "After I graduated I was just gonna play music…he hit me up after a year and was like you should think about applying for MFAs. I really probably wouldn't have pursued an MFA or a Ph.D. after that if he had not been like hey, this is something you should think about doing," he said.
Sommers began working as a full time lecturer at the University of Central Florida before coming to Winthrop. Career opportunity and size drew him to Winthrop's campus. "What I really loved about Winthrop and the city of Rock Hill is that it's very small. You see the same people and can build a connection," he said.
Specializing in creative writing, Sommers is teaching advanced creative nonfiction, poetry writing and two sections of writing 101 this semester. He enjoys teaching creative writing the most. "I really enjoy when students have breakthroughs in their creative work," he said. "I live for that kind of moment. It's nice to be able to challenge young minds."
Sommers is currently working with another English professor, Dustin Hoffman, to further develop Winthrop's creative writing department. The two hope to get a grant to bring national book award writer Jamie Gordon in the fall and plan on bringing in a new writer each semester. They also plan to revamp the masters program and even start an masters in fine arts program.
Sommers' hobbies include hiking and exercising, as well as playing music and exploring different restaurants.