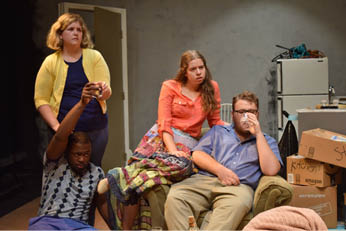 Student actor Jemma Wyke-Smith views acting as a central part of who she is as a person
This week's artist spotlight features Jemma Wyke-Smith, a junior theatre performance major from Charleston, South Carolina. Wyke-Smith has been involved in acting and modeling for most of her life. Her first major performance was at the age of 3 years old in a ballet recital.
Wyke-Smith grew up in an artistic environment. Her dad is a musician and her mom is a graphic designer. She has always known that performing is what she wanted to do. "I'm just a performer, and that's all I know" Wyke-Smith said.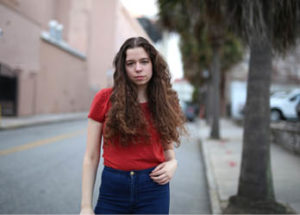 Recently, she signed a acting and modeling contract with Carolina Talent in Charlotte, North Carolina. Wyke-Smith recalls the process of auditioning as a long one, but well worth it. Her audition process included performing a monologue and reviewing her acting resume and modeling portfolio.
Wyke-Smith describes finding out that she would be represented by Carolina Talent as a "surreal moment." "I internally screamed for the next 4 hours of my work shift until I got off," she said.
Currently, Wyke-Smith is in her fifth semester here at Winthrop and plans to study abroad next semester at Kingston University in London. Wyke-Smith hopes to move to London after college and work as an actor and model.
She enjoys the art of acting and modeling and believes that art can be used in such a special way to help others. "If I can have the impact of helping someone else with the character I am portraying, then that would be great," she said.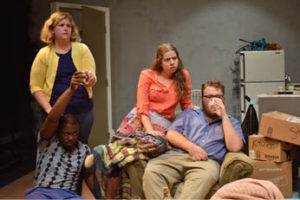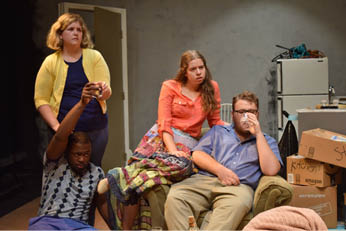 She believes her experience here at Winthrop has helped her get to where she is now. "At Winthrop I learned to be fearless and to audition for everything and always go for what I want." Wyke-Smith says the theatre department has helped her in many ways. "Everyone is encouraging and we build each other up and push each other in a good way."
Wyke-Smith described the learning experience in the theatre department as  "broad and thorough," in that the curriculum doesn't just focus on one thing. You learn to build sets to learning how to apply makeup and sewing. "Learning how to do everything on set, makes you become humble."
"Acting is apart of my personality and it's who I am," said Wyke-Smith.
The next Winthrop Theatre performance is Hair which runs from October 4th-7th at 8 p.m. and October 8th at 2 p.m. in Johnson Theatre.