Freshman Arryana Daniels is hopeful for her first collegiate season with the Lady Eagles soccer team
This week's Eagle of the Week is Winthrop women's soccer freshman Arryana Daniels. Daniels is from Wilmington, Delaware and played high school soccer at Padua Academy. Daniels spent most of her developmental years playing for DE Rush '98.  Her strengths at center back include her speed, ability to out-jump her opponents in the air and her consistent positive attitude on and off the pitch.
Daniels' speed and jumping ability has not only been displayed at Winthrop but also in high school track competitions. To name a few of her accolades: Daniels has the freshman state record for triple jump, she won triple jump at the state meet in 2017 and holds her school's record for indoor and outdoor triple jump. Between soccer and track, Daniels has 13 state championships.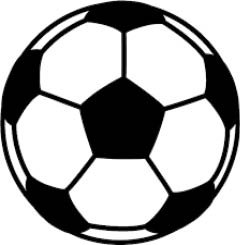 Winthrop Athletics prides itself on developing athletes not only in their specific sport but also in the classroom. Daniels is a biology major and a member of the Winthrop Honors Program. She was also accepted this summer into the STEM program. This is a program for students who are pursuing a degree in science and mathematics fields and is an opportunity for those students to get ahead in their studies.  After graduation, Daniels hopes to attend medical or veterinary school.
In her free time, Daniels enjoys reading and watching movies with her friends. Her celebrity crush is A$AP Rocky, favorite food is lasagna and favorite movie is Pride and Prejudice.
Winthrop falls to 3-4-1 on the season and 0-1 in the Big South after a 5-2 loss to Ratford, but is still hopeful for the remaining season.
Daniels is excited about how her team is playing this year and is looking forward to diving into conference play. Come out and support Arryana and her fellow Winthrop women's soccer players at their next home game on Wednesday, Sept. 27 at 7 p.m. at Eagle Field!