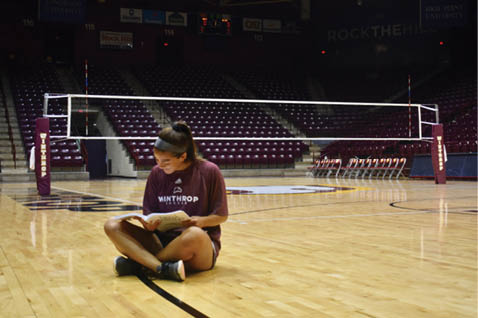 Winthrop Athletics announced its collaboration with local businesses in the Rock Hill community to help student-athletes.
It originally started with Kelly Manders, who owns and operates Cherry Road Auto Sales in Rock Hill. As a former golf student-athlete, he reached out and connected Winthrop with Fleek Consulting to raise money for other student-athletes. This is a major business Winthrop Athletics has partnered with.
Fleek Consulting is a digital marketing agency based in Charlotte, North Carolina. Several of the company's clients have partnered to create a new scholarship for Winthrop student-athletes. This is an annual restricted fund and is known as the Carolina Business Owners Scholarship. This fund will be first awarded to a student in the summer of 2018.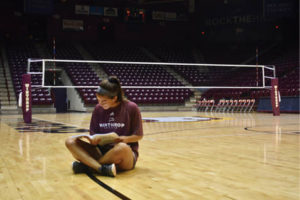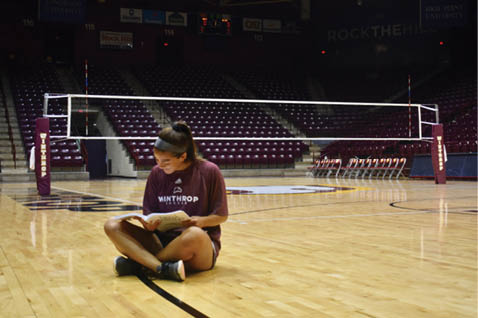 Winthrop Athletics said that the Carolina Business Owners Scholarship will help support a Winthrop student-athlete who is majoring in business or any related fields and who indicates an entrepreneurial spirit.
Aaron Babaa, head of client relations for Fleek Consulting, said that he hopes this will boost more local businesses in Rock Hill to collaborate with Winthrop. He said he wants to continue to support student-athletes and higher education.
"We wanted to give back to a local institution that's leading the charge in this area specifically by enabling student-athletes to pursue their dreams and perfect their skills as they receive top-quality mentorship from some of the best leaders and teachers in the nation," said Babaa.
Winthrop Athletics Director Ken Halpin said that he is excited about this new opportunity to collaborate with local businesses in order to support student-athletes.
"We are thrilled to announce this partnership with Fleek Consulting and their clients. It is always exciting to find unique ways to create new opportunities for our student-athletes and connect with local businesses in the community that support our mission," said Halpin. "We cannot wait to award this scholarship to a deserving student-athlete this coming summer."
Additional contributors to the Carolina Business Owners Scholarship include the following: Cherry Road Auto Sales; City Wide Exterminating; Evergreen Construction Solutions; 360 Visuals, Inc.; Infinite Wellness Center and Whitesell Investigative Services.