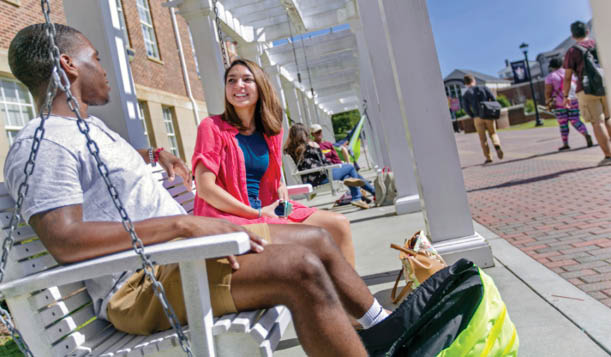 Winthrop students and accredited institutions alike praise the university 
Winthrop has claimed a spot as second place for minority graduation rates in an Education Trust national report, one of the 140 "Best Schools in the Southeast" from the Princeton Review and was named in the U.S. News and World Report's top 10 southern public schools and best college for veterans.
Earlier this year, Winthrop was named number two in the nation for minority graduation rates from an Educational Trust national report, with a 56.2 percent graduation rate for black students.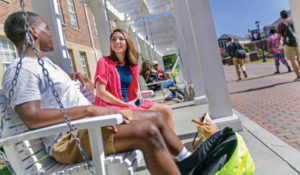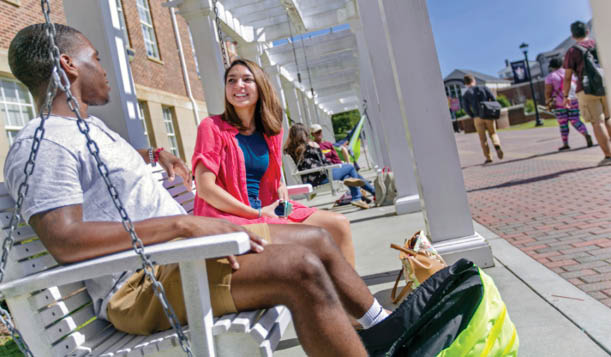 In Princeton Review's 2018 ranking of best schools in the southeast, it picked 140 schools from 12 states: Alabama, Arkansas, Florida, Georgia, Kentucky, Louisiana, Mississippi, North Carolina, South Carolina, Tennessee, Virginia and West Virginia. The website listed some of the reasons Winthrop received its ranking which included its picturesque campus, diverse student body, cultural events requirement, state-of-the-art West Center and professors' availability to students.
Emily Daise, a senior mass communication major, said that her favorite part of attending Winthrop is the professor availability.
"My favorite part about Winthrop is having more one-on-one time with my professors," Daise said.
Sara Griffith, a sophomore elementary education major and tutor for the Academic Success Center, agrees that Winthrop stands out for professor availability as well as the community atmosphere on campus.
"Winthrop's sense of community is something I haven't experienced in any other school," Griffith said. "Our faculty cares about their students, our students go out of their way to include each other. It's refreshing to have a school that cares about the community it builds."
Winthrop's most recent triumph is ranking eighth in the U.S News and World Report's ranking for top ten southern public schools. The ranking was due to an increase in the average first-year student retention rate from 74 to 75 percent, the student to faculty ratio, the increased percentage of faculty with a Ph.D (89 percent) and a rise the graduation rate from 52 to 55 percent.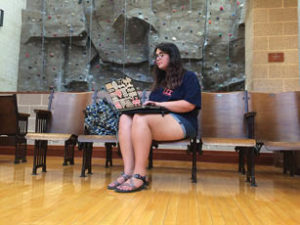 Winthrop also rose in its rankings from 21 to 19 on the list of "best schools for college veterans." The school is noted for its Military, Adult and Transfer Services office as well as its participation in the Yellow Ribbon Program for veterans.
Tess Norman, a sophomore integrated marketing communications major and the student program coordinator for staff of the orientation leader program, said she thinks Winthrop deserves the rankings because of the unique opportunities that it provides to students.
"Winthrop stands out because the smaller size creates unique and empowering opportunities for its students, giving us ways to achieve excellence and really take advantage of our time in college," Norman said.
Zina Weaver, a senior biology major, resident assistant in Wofford Hall and vice president of the Winthrop University Honors Association (WUHA), said she feels that Winthrop is unique because it helps turn students into leaders.
"You can get an education at any school, but I honestly believe that Winthrop has helped me shape my ambitions and grow as a leader. I am more confident and courageous than ever before, and not that I give Winthrop all the credit, but the people I've met and the memories I've made here have definitely had a hand in that," Weaver said.
Even alumni have expressed their gratitude toward Winthrop. Ryan Brooks, an alumnus of Winthrop who just accepted an internship with Buzzfeed Politics in New York, said that Winthrop helped him succeed in the field that he came to Winthrop to pursue.
"I think Winthrop stands out because the university is committed to giving its students an education that they can be proud of and a new Winthrop family that they can rely on well past their undergraduate experience at the university," said Brooks.
Brooks continued, "I would have to break up the best part of my time at Winthrop into two experiences: being able to grow in the field I wanted to pursue because of the opportunities to cover politicians that came to Winthrop and watching my classmates that I've bonded and grown with for four years step into the fields and dreams they wanted to pursue."