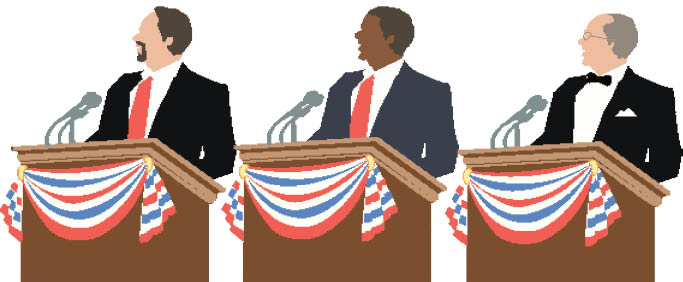 The Rock Hill mayor elections are coming up, and students can vote for their preferred candidates
Residents of Rock Hill will be lining up at the polls on Oct. 17  to elect a new mayor.
The race for mayor is non-partisan, meaning that none of the candidates are running as a democrat, republican or for a third party. There are three men vying for the ticket: Duane Christopher, John Gettys and William Roddey.
All three men are residents of Rock Hill and have been active members of the community throughout their time residing in the city.
Aside from choosing a new mayor, Rock Hill citizens will also elect three new Rock Hill City Council members for wards 4, 5 and 6.
Running for Ward 4 is John Black, a returning candidate.
Running for Ward 5 are Nikita Jackson, Brandon Smith and Ann Williamson. Jackson is running for a second time and her main goal is to get more resources for the ward; Smith is a youth pastor and residential home builder; and Williamson is the incumbent candidate.
Running for Ward 6 are Barrett Maners and Jim Reno. Maners is a real estate agent in the city of Rock Hill and Reno is an incumbent candidate.
Students at Winthrop University are allowed to register to vote under the address of their respective residence hall.
John Holder, a political science professor at Winthrop, said that students can stay informed on local elections through local media.
"The Herald website has a lot of stuff, WRHI which is the local radio station, CN2 which is local cable news, the candidates have websites, there are public events  … go to stuff, read stuff and do your research," Holder said.
Students can learn more about the candidates at a forum which will be held on Winthrop's campus on Oct. 3 sponsored by Alpha Phi Alpha Graduate Fraternity Inc., Eta Omicron Lambda Chapter and the John C. West Forum on Politics and Policy. This free forum will be in Richardson Ballroom with a question and answer time allotted for both city council and mayoral candidates.
Holder also said that students should make it a point to get out and vote in the elections for mayor if they are eligible.
"You live here for four years," Holder said. "You're a part of this community. Most of you have jobs in the community. So the local government determines the kind of economic development policies that determine the kinds of jobs you get when you live here, and we have a lot of alumni that stay here after they graduate. A lot of the education majors teach in our school systems. A lot of the business majors work for businesses here. You're a part of this community. Registering your preference as part of the community is an important part of that."
JOHN GETTYS
John Gettys is a co-founder of Morton & Gettys Attorney at Law and served Ward 4 on the Rock Hill City Council from 2002-2010. Gettys' platform includes preparing Rock Hill residents with skills for 21st century jobs. He plans on bringing the business community and school community together to make sure that the children of Rock Hill are prepared for these new jobs. He wants to continue to grow Rock Hill's sports tourism to help further boost the economy.
According to his website, Gettys is concerned about the safety of the community and if elected, will promote a stronger bond between law enforcement and the community. Gettys also wants to maintain the city's strong financial ratings and improve opportunities for all Rock Hill residents.
WILLIAM RODDEY
William "Bump" Roddey is currently a York County Councilmen. Roddey attended Northwestern High School and is a Winthrop University alumnus. Roddey promises that if elected, he will work on making housing and public utility service rates more affordable for Rock Hill residents. He also plans on reducing what he refers to as Rock Hill's "poor financial situation and excessive debt" by reducing spending. Roddey wants to maintain the rate of sports tourism and develop more sports programs for both youths and adults.
He also wants to strengthen bonds between Rock Hill citizens and police through community outreach and community policing.
DUANE CHRISTOPHER
Duane Christopher has been a Rock Hill landscape architect and City of Rock Hill planning commissioner since 2009.
According to his website, Christopher's plans for Rock Hill include having both city and community members pool their financial resources to have a conservative approach on infrastructure investment and lower business costs in order to attract new companies to Rock Hill. Christopher also wants to create new roads to decrease traffic and increase sustainability, as well as provide alternative modes of transportation. Christopher wants to create a new energy plan that promotes sustainable energy when the current plan ends. Christopher also wants to decrease city regulations for housing because he believes that these regulations drive up the cost of homes.