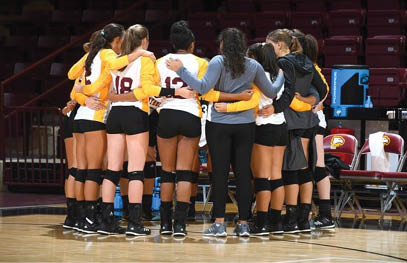 Winthrop's athletic teams begin preparing for conference level games
All of the work Winthrop athletes have done this year will be put to the test this week. Non-conference play has come to an end, men's and women's soccer, men's and women's cross country and women's volleyball all begin conference play which will determine who makes the Big South Tournament.
Men's Soccer
The men's soccer team still has two non-conference matches to play against Georgia State and Georgia Southern, but currently is heading into conference play with a 2-2-1 record.
Senior captain and goal-keeper, Kenneth Perkinson said, "I think I speak for the whole team in saying we want to redeem ourselves after not making the conference tournament last year. There is a strong belief amongst the team that we can do something special this year and win the conference."
On September 23, their conference season will be kicked off with a home match against Presbyterian College.
Women's Soccer
With their last non-conference game being canceled this past Sunday against USC Beaufort, the women's soccer team has this final week to prepare for the most important part of their season.
Head coach, Spencer Smith is excited to start conference play. He said, "We feel confident going in that we will do well and qualify for the tournament."
The players also agreed and said that every team will be solid competition, but they look forward to the challenge.
The Eagle's have a current record of 3-3-1 as they enter conference play which kicks off Saturday, September 23 at Radford University.
Cross Country
Men and women's cross country runners will face their conference opponents within another month, but this is not stopping them from continuing to put in work.
On Saturday, September 30th, the team will travel to Spartanburg to compete in the USC Upstate Invitational and on Friday, October 13th, they will travel to Greenville, North Carolina for the ECU Pirate Invitational.
By this time, the team feels they will be ready to bring home a conference title at the Big South Conference Championships in Lynchburg, Virginia on October 28th.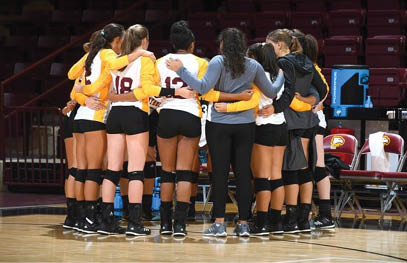 Women's Volleyball
In the Big South Conference Preseason Poll, the women's volleyball team was predicted to finish 6th overall, but the players are not worried. The team has come to a collective agreement that their main goal is to win the conference title.
They have been battling in their non-conference season and have a current record of 5-5. The ladies hope to improve on this with all wins starting on Tuesday September 19th, when they face Radford at Winthrop Coliseum for their first conference match.